Twanna A. Hines is an award-winning educator, writer and commentator focused on the sociology of sexuality and its relationship to culture and technology. She has contributed to CNN, NPR, Sirius, CBC, Al Jazeera, and and The Huffington Post. Find her at funkybrownchick.com. 
Twanna A. Hines appears in the following: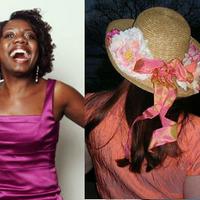 Monday, May 13, 2013
7:00 PM
Do you know where you're spending your money? Do you know how to get rid of unsightly pit stains? Do you own a set of wine glasses? Do you want to know how to be a grown up? What about being a grown-up lady? Watch on-demand video of the event now.