Tig Notaro traded in a career in the music business for one in comedy – a choice that took an unexpected turn in 2012 when a series of traumatic events culminated in a now-legendary set at Los Angeles nightclub Largo. That performance became Notaro's second comedy album, called LIVE, which was released by the comedian Louis CK last year. Notaro is also a co-host of the weekly podcast "Professor Blastoff."
Tig Notaro appears in the following:
Tuesday, July 09, 2013
Watch comedian and storyteller Tig Notaro deliver a sprawling and hilarious set of new material on Soundcheck, recorded live on June 12, 2013 live from WNYC's Greene Space.

Tuesday, July 09, 2013
In this episode: The new documentary film "A Band Called Death," tells the story of a proto-punk '70s Detroit band whose music finally got its due more than three decades after being recorded. 
Plus: Comedian Tig Notaro weaves a tale for our audience in The Greene Space – and tells us about the first album she ever bought with her own money.
And: Multi-instrumentalist and songwriter Mikal Cronin brings his catchy power-pop to the studio, when he performs songs from his new album, MCII.

Wednesday, July 03, 2013
Comedian Tig Notaro was in The Greene Space back in June to perform on Soundcheck. Watch her tell a hilarious story and find out what happened when she got her wisdom teeth removed.
Wednesday, June 12, 2013
Soundcheck is joined by comedian Tig Notaro, 30 Rock composer and producer Jeff Richmond and the high energy, pedal steel-led ensemble Robert Randolph & The Family Band, live in WNYC's Greene Space..
Read More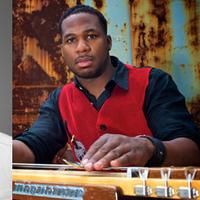 Wednesday, June 12, 2013
7:00 PM
An evening of music, storytelling and conversation. Hosted by Soundcheck's John Schaefer. Watch on-demand video of the entire event.

Friday, March 18, 2011


Up-and-coming comedian Tig Notaro wasn't much of a household name until a few weeks ago, when South by Southwest included her on the list of comedians to perform at the festival this week. At the time, she was the only female comedian chosen by SXSW. Since the announcement and a subsequent outcry from the public over the lack of female participants, the festival has added other women to the comedy lineup. We talked with Notaro on Thursday about gearing up for SXSW and the challenges of being a female comedian.
Read More