Stephen McKinley Henderson appears in the following:

Thursday, February 18, 2016
Watch a conversation with "12 Angry Men" director Stephen McKinley Henderson and actors Wendell Pierce, Roger Robinson and Stephen Tyrone Williams.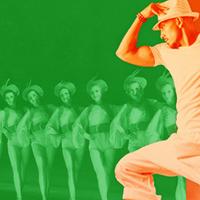 Friday, September 19, 2014
7:00 PM
Fri, Sept. 19 | NPR's Michel Martin hosts a conversation with playwrights David Henry Hwang, Bruce Norris, Lydia Diamond and Kristoffer Diaz. With a performance by Stephen McKinley Henderson.

Friday, August 01, 2014
Stephen McKinley Henderson was on the show August 1, 2014 to talk about starring in the play Between Riverside and Crazy. Find out what books and music he's a fan of!

Friday, August 01, 2014
A new play "Between Riverside and Crazy" tells the story of a widower and his parolee son who try to do just that - all while fending off his landlord, cops, the church and City Hall.

Friday, September 20, 2013