Stacy Sullivan appears in the following: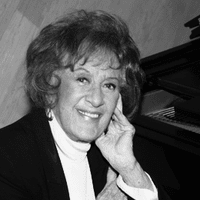 Monday, June 30, 2014
7:00 PM
The acclaimed vocalist pays tribute to one of the grand dames of jazz with the New York debut of On the Air, featuring pianist and Piano Jazz host Jon Weber and bassist Steve Doyle.
Watch a live video webcast of the sold-out show at 7pm.
Thursday, May 10, 2007
Stacy Sullivan
, journalist and author,
Be Not Afraid, for You Have Sons in America: How a Brooklyn Roofer Helped Lure the U.S. into the Kosovo War
(2004, St. Martin's Press) tells us about the Albanian community in the region and the reaction to the arrest of the Duka brothers for ...