Peter Gelb appears in the following:

Friday, November 14, 2014
Operas rarely make headlines, but most don't jump into the world's most divisive issues. As Klinghoffer's run at the Met ends, we ask critics and the show's creators if it succeeded. 
Tuesday, May 01, 2012
Peter Gelb, general manager of the Metropolitan Opera, and Susan Froemke, director of the documentary "Wagner's Dream," discuss  the making of Richard Wagner's four-part Ring Cycle. It was filmed over five years and gives a behind-the-scenes view of the making of the complex,  16-hours opera. "Wagner's Dream" premiered at the Tribeca Film Festival April 25, opens in HD nationwide on May 7.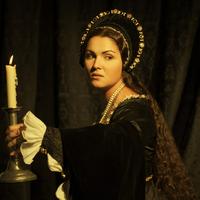 Tuesday, October 4, 2011
7:00 PM
Met General Manager Peter Gelb previewed the season in conversation with Anna Netrebko and Deborah Voigt, presented video highlights from the season-opening performance of Donizetti's Anna Bolena featuring Ms. Netrebko as well as footage from Die Walküre featuring Ms. Voigt.
Friday, June 10, 2011
Peter Gelb, General Manager of the Metropolitan Opera, checks in from the Opera's Japan tour, the first visit by a major performing arts organization since the March 11 earthquake.
Tuesday, October 13, 2009
Peter Gelb
, general manager of the Metropolitan Opera, talks about the 2009-10 season, the first planned entirely by Mr. Gelb and James Levine, which opened with a new production of Puccini's
Tosca
.