Nellie McKay appears in the following:

Wednesday, June 19, 2013
Michael Bacon, Nellie McKay, and Philippe Quint discuss the newly released soundtrack to David Grubin's film "Downtown Express," which stars Quint and McKay. The soundtrack features original songs by McKay and Michael Bacon (of The Bacon Brothers) as well as classical performances by Quint.
Wednesday, June 19, 2013
Singer-songwriter Nellie McKay was on the Leonard Lopate Show recently to talk about the soundtrack to "Downtown Express." She starred in the movie, along with Philippe Quint. Find out documentaries Nellie's been watching recently!
Tuesday, April 17, 2012
Violinist Philippe Quint and singer-songwriter Nellie McKay discuss their roles in the new film "Downtown Express." Set in the world of Russian immigrants living in New York City, the film explores the clash of old world values and the lure and excitement of a new country. It's the first time that a classical musician has been featured as the lead in an American film. "Downtown Express" opens April 20 at the Quad.
Thursday, December 01, 2011
Nora Guthrie, Woody Guthrie's daughter, and singer Nellie McKay discuss the new album "Note of Hope," a celebration of Woody Guthrie, based on his words and writings. The collection features Grammy-winning bassist Rob Wasserman's collaborations with Nellie McKay, and other performers. The tracks, primarily unpublished Guthrie writings, were written between 1942 and 1954 while he was living in New York City and Brooklyn.

Tuesday, October 12, 2010
Lou Reed, Triumph the Insult Comic Dog and HBO's "Boardwalk Empire" have all called upon the talents of pop polymath Nellie McKay. She joins us in The Greene Space to play songs from a whimsical, genre-defying album called Home Sweet Mobile Home.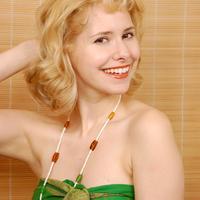 Tuesday, October 12, 2010
2:00 PM
Join Soundcheck live in The Greene Space for a conversation with super-producer Mark Ronson and a live performance by pop polymath Nellie McKay.
Wednesday, October 28, 2009
Her "girl next door" looks, charming personality and acting in numerous films such as The Man Who Knew Too Much, Pillow Talk, and Midnight Lace made Doris Day Hollywood's biggest female star from the late 1940s into the early 1960s. While trying to step away from the public limelight in ...

Wednesday, October 28, 2009
Hollywood starlet Doris Day was a household name back in the 1950s and 1960s and while she withdrew from public life shortly thereafter, she is still the top-ranking female box-office star of all time. We look at her career with a Doris Day biographer and hear songs inspired by Day's ...