Min Xiao-Fen appears in the following: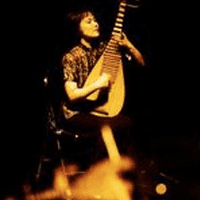 Friday, January 27, 2012
7:00 PM
Written on the Wind enfolds premieres from New York and China-based composers into a larger conversation of how place and tradition shape a composer's style.

Monday, April 14, 2008
We hear from pipa virtuoso
Min Xiao-Fen
in "Chinese Take Out," featuring her group the Blue Pipa Trio. Also, music for violin by William Bolcom, works for woodwinds by Paul Schoenfield and Howard Sandroff, and another track from Steve Reich's new release, "Daniel Variations."
Related Audio:
Min Xiao-Fen
talks ...