Meredith Monk appears in the following: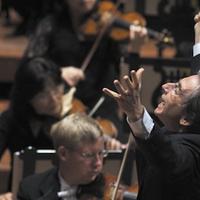 Monday, March 26, 2012
7:00 PM
Q2 Music celebrated America's great iconoclastic composers when San Francisco Symphony music director Michael Tilson Thomas brought his "American Mavericks" tour to New York. In anticipation of their Carnegie Hall concerts, composer John Adams and Meredith Monk, the St. Lawrence String Quartet, pianist Jeremy Denk, and other guests joined Tilson Thomas ...

Thursday, February 23, 2012
Composer, vocalist, filmmaker and MacArthur Fellow Meredith Monk has created a unique body of work that uses the voice as an instrument. Now, her songs have been covered and remixed by a wide array of musicians, from Bjork to Caetano Veloso to DJ Spooky. Monk joins us to share her reaction to the surprising results on "Monk Mix."

Thursday, September 08, 2011
Read In 1993 during the period of the AIDS crisis, my friend Tom Bogdan asked me to write a piece for him to sing. As I began working, I realized that this could be the requiem I had...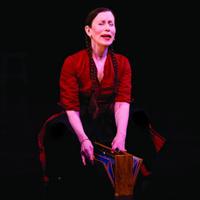 Wednesday, May 18, 2011
7:00 PM
Meredith Monk celebrates the release of her new album, Songs of Ascension, with a live concert. Join New Sounds' John Schaefer for performance and conversation with Meredith Monk and Vocal Ensemble, along with the Todd Reynolds Quartet.

Saturday, May 31, 2008
The Wordless Music Series pairs rock and electronic musicians with more traditional chamber and new music performers, to create an entirely new concert experience. WNYC presents four one-hour specials that highlight the ground-breaking '07-'08 season, hosted by Radiolab's Jad Abumrad.

Monday, May 14, 2007
Stick around after tonight's Björk concert for an evening of music in the Icelandic vein. Also, works from musicians who share some "Björkian" sensibilities—including performance artist
Meredith Monk
.