Lila Azam Zanganeh is a writer who was born in Paris to Iranian parents. After studying literature and philosophy at the Ecole Normale Supérieure, she moved to the United States to teach literature, cinema, and Romance languages at Harvard University. She has contributed to a host of American and European publications, including The New York Times, The Paris Review, Le Monde, and La Repubblica. She is the author of The Enchanter: Nabokov and Happiness and is currently at work on a novel, The Orlando Inventions.
Lila Azam Zangenah appears in the following:

Tuesday, October 29, 2013
Marcel Proust's monumental novel, In Search of Lost Time, has been delighting, frustrating, and entrancing readers ever since its publication — a century ago this year. Writers Cather...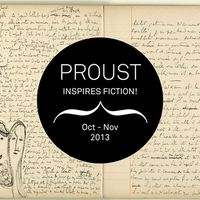 Monday, October 28, 2013
7:00 PM
Monday, Oct 28 | Join authors Catherine Millet, Jean-Christophe Valtat and Edmund White as they discuss how their approach to love and jealousy is rooted in Proust's In Search of Lost Time. Moderated by scholar and novelist Lila Azam Zanganeh.
Monday, May 16, 2011
Lila Azam Zangenah discusses Vladimir Nabokov's vision of happiness. The Enchanter: Nabokov and Happiness examines Speak, Memory; Ada, or Ardor; and Lolita, focuses on the Nabokovian experience of time, memory, sexual passion, nature, loss, love in all its forms, and language in all its allusions.