Julia's work is centered on the research, scholarship, and cultural production of artistic practices within interdisciplinary global contexts. As consulting curator at the Patricia and David Frost Museum at Florida International University, she recently curated Navjot Altaf: Lacuna in Testimony and Nela Ochoa: DNA and Art (2009).
She has also been a consulting curator for the 8th, 9th, and 10th Havana Biennial (2003, 2006, 2009). In 1991 she was the curator for the Official US Representation for the III International Biennial of Painting Cuenca, Ecuador.
Since 1990 Dr. Herzberg has organized more than twenty-five exhibitions of artists including Wifredo Lam, Sandra Bermudez, Kaarina Kaikkonen, Leandro Katz, Pepón Osorio, Ernesto Pujol, Monika Weiss, Catalina Parra, Franco Mondini–Ruiz, Leandro Erlich, and Chen, Xiaoyung. These extensively researched exhibitions exemplify her wide-ranging, cross-disciplinary, multinational, and aesthetic interests.
Dr. Herzberg has also taught, lectured, and published, and extensively in the United States and abroad. Recently she was visiting professor in the Master's Program, School of Art, at the Pontifical Catholic University in Santiago, Chile (2007). Recent publications include: "Raquel Rabinovich: The Meditative, Creative, and Perceiving Mind: Pabhavikas, Emergences, and the River Library," in Anthology of the Riverbeds/ Antología del lecho de los ríos, Buenos Aires: Alon Foundation, 2008. (Editor Julia P. Herzberg); "Ritual in Performance," in NeoHooDoo: Art for a Forgotten Faith, Houston: The Menil Collection, 2008; "Monica Bengoa: From Santiago to Venice," Some Aspects of Color in General and Red and Black in Particular, 52nd Venice Biennal, Santago: Cultural Affairs Ministry of Foreign Relations, 2007; "A Dialogue with Life and Death," Carlos Alfonzo: Extreme Expression, 1980-1991. Miami: Bridge House Publishing, Inc., 2006; "Four Ways: A Room of Her Own," A Room of One's Own: Teresita Fernández, María Elena González, Quisqueya Henríquez, María Martínez-Cañas. Frost Museum, Florida International University, 2006.
Dr. Herzberg is a contributing and consulting editor for Arte al día Internacional; she is on the Advisory Committee, Cuban Artists Fund, NY and the Acquisition Committee, The Bronx Museum of the Arts, Bronx, NY. She has been a panelist and nominator for many art foundations.
The author's dissertation was "Ana Mendieta: The Iowa Years, A Critical Study, 1969-1977," Graduate Center, City University of New York (1998).
Julia P. Herzberg appears in the following: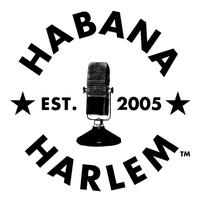 Saturday, June 19, 2010
6:00 PM
Cultural Fusion: Past Present Future explores the merging and converging of cultural traditions in the Diaspora. In this instance, we look closely at the vital nexus between New Orleans and Havana and the work of great composers.