Rabbi Joseph Dweck has been the Rabbi of Congregation Shaare Shalom in Brooklyn since 1999. He studied at Yeshiva Hazon Ovadia in Jerusalem. He received his semikha (rabbinical ordination) from Rabbi Ovadia Yosef under the auspices of the Sephardic Rabbinical College, Brooklyn. He presently serves as the Rosh Yeshiva/Head of School at Barkai Yeshiva, Brooklyn. 
Rabbi Joseph Dweck appears in the following: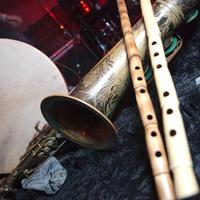 Thursday, March 31, 2011
7:00 PM
Join Leonard Lopate, ethnomusicologist and bandleader Samuel R. Thomas and voices from within the Brooklyn Sephardic community for an exploration of Sephardic sacred poems through live musical performance and conversation.