Jon Alpert appears in the following:

Monday, November 20, 2017
Multiple-Emmy award-winning and Academy Award-nominated filmmaker Jon Alpert joins us to discuss his new film  "Cuba and the Cameraman." 

Wednesday, November 05, 2014
Documentary filmmaker Jon Alpert and two young filmmakers talk about the documentary series "Our Cameras, Our Stories."
Friday, February 08, 2013
Directors Jon Alpert and Matt O'Neill discuss their Academy Award-nominated documentary short "Redemption." They're also joined by Susan, who is featured in the film, about New York City's growing "canning" profession—more and more men and women survive redeeming bottles and cans they collect from curbs, garbage cans and apartment complexes. "Redemption" is an unexpected and intimate look at New York City's post-industrial gleaners, struggling at the edge of society. "Redemption" is playing at IFC Center through February 14.
Tuesday, January 24, 2012
Tuesday, July 05, 2011
Michael Filippou, a shop steward featured in the film "No Contract, No Cookies: The Stella D'Oro Strike, andGeorge Kassai, a former Stella D'Oro baker, talk about the divisive strike at the Stella D'Oro factory in the Bronx. In 2006, Stella D'Oro was bought by Brynwood Partners, a private-equity firm that boasts of giving its investors a 30% return, and it demanded bakers accept wage cuts of up to 30%. The workers went on strike. After a long legal battle, the strike came to an end, but the owners responded by selling the business to a non-union plant in Ohio, and today the Bronx factory is closed. "No Contract, No Cookies" is directed by Jon Alpert and Matt O'Neill, and it premieres July 6 on HBO2.
Thursday, April 14, 2011
Listen to El Mariachi Infante perform!
Last night in the Greene Space, Leonard spoke with award-winning journalist Jon Alpert and four young filmmakers from Downtown Community Television Center, who also screened excerpts from documentaries they made in the DCTV's youth media training program. And El Mariachi Infante, a mariachi band featured in one of the films, performed.
Read More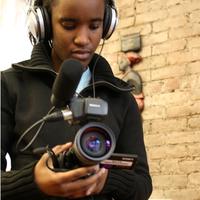 Wednesday, April 13, 2011
7:00 PM
Meet a new generation of filmmakers. Leonard Lopate welcomes four young filmmakers and Emmy-winning director Jon Alpert, co-founder of a program that teaches video production to disadvantaged youths. They'll screen excerpts from their films.
Thursday, November 11, 2010
It's Veteran's Day, and on today's first Backstory segment: Jon Alpert and Matt O'Neill, two of the producers of new documentary Wartorn: 1861-2010, discuss history of post traumatic stress disorder. Wartorn debuts on HBO tonight at 9:00 pm.
Wednesday, February 24, 2010
Filmmaker
Jon Alpert
discuss his investigation into the 2008 Sichuan earthquake that destroyed many poorly constructed schools, killing an estimated 10,000 children. His documentary
"China's Unnatural Disaster: The Tears of Sichuan Province"
follows parents who seek answers and are ignored and intimidated by the Chinese government, which attempted ...