Raised among the steel mills and oil fields of Western Pennsylvania by fiercely loyal Texans, Thompson was brought up on the likes of Johnny Cash, Waylon Jennings, Willie Nelson and Merle Haggard. Later developing a passion for classic rock and roll and the thought provoking lyrics of 60's and 70's folk music, Thompson honed his craft in college as a trained singer and actor.
Thompson's blue-collar mentality and the work ethic of his roots eventually found its way into his music. Following his 2007 debut LP, The Hunting & The Hope, his unique style earned him praise: "There's a depth of tone and resonance and a sense of hard-won experience on several of these tracks that grants Thompson a Johnny Cash-like authority over the listener's attention." - Jason Warburg, The Daily Vault.
Joe Thompson & The Comfortable Catastrophe appears in the following: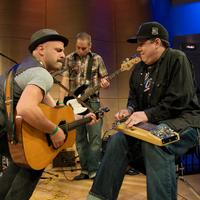 Friday, July 30, 2010
7:00 PM
Joe Thompson and the Comfortable Catastrophe, winners of the Battle of the Boroughs, perform their prize-winning concert in The Greene Space.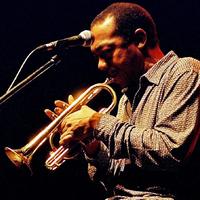 Wednesday, July 28, 2010
7:00 PM
Joe Thompson, winner of the Battle of the Boroughs, is opening for the SummerStage Concert with Olu Dara, veteran avant-garde player combines jazz, simple blues and Caribbean dance rhythms with his unique cornet and trumpet playing to depict stories about life's simple joys.