Jherek Bischoff appears in the following:

Thursday, August 25, 2016
The idiosyncratic multi-instrumentalist returns to the studio with a string ensemble for a live set.

Tuesday, July 30, 2013
Today on Soundcheck: Ministry's Al Jourgensen, Washington Post music editor Chris Richards, and Jherek Bischoff in the studio.

Tuesday, July 30, 2013

Wednesday, May 02, 2012
"Crossing Brooklyn Ferry" is a new music festival curated by twin guitarists Aaron and Bryce Dessner, from the popular indie-rock band The National. We'll get a preview as songwriter Jherek Bischoff and guitarist/performance artist Steven Reker of People Get Ready joins Bryce Dessner in our performance studio.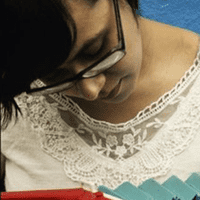 Wednesday, February 1, 2012
7:00 PM
Featuring music and conversation with Jason Treuting, Angélica Negrón, and Jherek Bischoff as well as a conversation with composer and festival curator, Judd Greenstein.