Born in Havana, Chuchito Valdés, son of the legendary Chucho Valdés, comes from one of the most distinguished musical families in Cuba. He has recorded and performed piano with the renowned Cuban band Irakere, which he led for two years. He has played at festivals, clubs and concerts in Cuba and the Caribbean, across the United States and South America, and throughout Europe.
Some of his appearances have included Ronnie Scotts Jazz Club in London and Green Dolphin Street in Chicago, the Jazz Festivals of Havana, Cancun and Merida, as well as a recent performance at San Francisco's Yerba Buena Music Festival. Last year, his ensemble completed a successful U.S. tour with concerts from Chicago to San Francisco. His band has also has appeared at Orchestra Hall in Detroit and at jazz festivals in Chicago, Detroit, San Jose and Brownsville, Texas. 
Jesus "Chuchito" Valdés appears in the following:
Thursday, June 13, 2013
7:00 PM
The Cuban piano master joins us for a two-part evening. Accompanied by a 14-piece Latin jazz band, he pays homage to his late grandfather's music from the Tropicana of the '40s and '50s and performs his own energetic blend of music. Watch on-demand video of both shows here.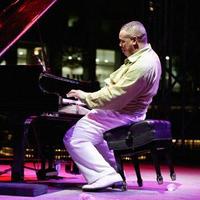 Thursday, October 21, 2010
7:00 PM
Join world-renowned jazz pianist Chuchito Valdés and Pulitzer Prize-winning author Oscar Hijuelos to celebrate Cuban culture through music, readings, food, wine and lively conversation.