Rabbi Gad Bouskila has been the Rabbi of Congregation Netivot Israel in Brooklyn since 1988. Born and raised in Casablanca, Morocco, Rabbi Bouskila studied at the yeshiva in Aix Les Bains, France before immigrating to the United States to complete his semikha (rabbinical ordination) at Yeshiva Bet Midrash Gavoah in Lakewood, New Jersey.
Rabbi Gad Bouskila appears in the following: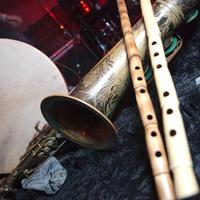 Thursday, March 31, 2011
7:00 PM
Join Leonard Lopate, ethnomusicologist and bandleader Samuel R. Thomas and voices from within the Brooklyn Sephardic community for an exploration of Sephardic sacred poems through live musical performance and conversation.