Fred Wilson appears in the following:
Monday, April 02, 2012
We broadcast a panel discussion on artists and the business of art from our recent show in the Greene Space. Gallery owner Sean Kelly, Whitney Museum of American Art curator Carter Foster, and artists Pat Steir and Fred Wilson talk about the current state of the art market in light of the economic downturn and the impact of the exponential growth of art fairs.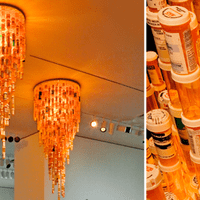 Wednesday, March 21, 2012
7:00 PM
On Wednesday, March 21 at 7pm, WNYC's Leonard Lopate will convene two panels of gallery owners and artists to discuss the ecosystem of the New York art world in 2012.
Friday, August 19, 2011
A work of public art is causing a stir in Indianapolis — and it hasn't even gone up yet. The dispute involves a monument of a freed slave that was supposed to be placed in downtown ...