David Goldberg appears in the following:

Friday, August 20, 2010

Friday, August 20, 2010
Thursday, January 14, 2010
Geoengineering projects aimed at mitigating the effects of climate change are gaining traction following the failure of the Copenhagen Climate talks last year. A new paper released by a team of Columbia scientists proposes injecting and storing carbon-dioxide emissions into basalt rock formations under the sea, including the area right ...

Friday, January 01, 2010
Simon Wells (the great-grandson of H.G. Wells) directed the 2002 film adaptation of his ancestor's classic novel, The Time Machine - he explains his design for the time machine. David Goldberg thinks it will actually look more like a spaceship; he and

Friday, January 01, 2010
David Goldberg teaches physics at Drexel University. In A User's Guide to the Universe, he explains how time travel might be possible. He tells Kurt why the skeptics are wrong: "It's certainly within the realm of what we know about how the universe works."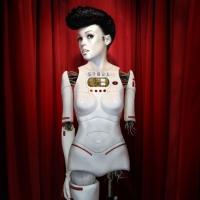 Tuesday, November 17, 2009
7:00 PM
Studio 360 will take you where no audience has gone before: traveling through time. In this live show hosted by Kurt Andersen, scientists and artists explain why time travel is more than an idle fantasy. And musical sensation Janelle Monae embodies an android with a heart of gold.