Claire Messud appears in the following:

Wednesday, June 12, 2013
Claire Messud talks about her new novel, The Woman Upstairs. Nora Eldridge, an elementary school teacher in Cambridge, Massachusetts, long ago compromised her dream to be a successful artist, mother and lover and has instead become the "woman upstairs," a reliable friend and neighbor always on the fringe of others' achievements. But she finds herself drawn deep into the complex world of a family.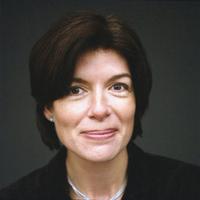 Monday, April 26, 2010
7:00 PM
Join novelist Claire Messud and a prestigious panel for a lively debate on gender, culture, and literature in translation.