STAR Struck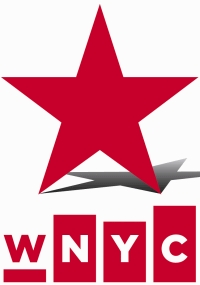 See what participants are saying about the STAR Initiative:

"The Asian American Arts Alliance has been thrilled to be a partner in the STAR initiative and is grateful for this opportunity. We believe that WNYC and public radio have a very strong, positive brand identity, and it's a privilege for our arts nonprofit organization to be aligned with you. Thank you for supporting the New York arts community and for advancing diversity and inclusion in your outreach efforts."
-- Asian American Arts Alliance

"We are absolutely sure that this has contributed to increased name recognition and familiarity with our program, which in turn will positively affect attendance at future events. The promotion occurred after our final show of the spring, but it has certainly laid the groundwork for increased audience attendance in the fall."
-- Baby Got Bach, Inc.
"We have been creating and presenting theatre in New York for 13 years, and still have a hard time distinguishing ourselves amidst so many other companies here. The STAR Initiative gave us a boost in name recognition and has raised our status to the many people who have talked to us about the on-air mentions. It was as if WYNC was giving us a stamp of approval, and that means a lot to their listeners. Thank you!"
-- Blessed Unrest

"It's been a pleasure and an honor to be affiliated with WNYC and WQXR. From the comments we've received it's clear that people take such an affiliation to be an imprimatur of quality."
-- Fiasco Theater
"As advertising and promoting events and other things about the company are expensive and time-consuming, it was great to have something like the star initiative let people know what the company was all about. It was also exciting to hear the spot on wnyc and wqxr and gave the company credibility with your audience."
-- LSMFT Productions
"We believe that this is a great way to introduce the listening public to the variety of performing organizations in the NYC / New Jersey area."
 -- Schola Cantorum on Hudson