New Jersey Public Radio Partners
New Jersey Public Radio news content comes from the WNYC newsroom as well as from a growing network of partners in the New Jersey News Service:

NJ Spotlight is an independent online news service providing insight and information on issues critical to New Jersey, with the aim of informing and engaging the state's communities and businesses. NJ Spotlight is supported by the Community Foundation of New Jersey, the John S. and James L. Knight Foundation and the William Penn Foundation. www.njspotlight.com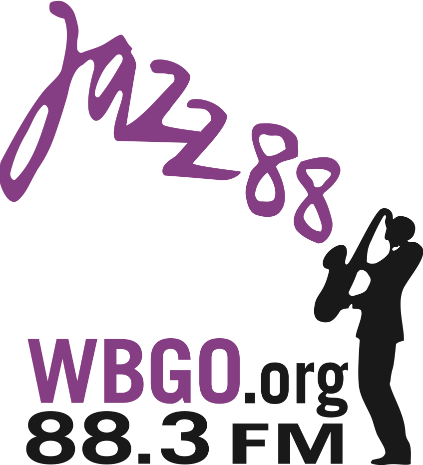 WBGO is a publicly-supported, cultural institution that champions jazz and presents news to a worldwide audience through radio, other technologies and events. WBGO is operated as a non-profit, 501(C)3 organization in the public trust and is public radio institution known for its ground-breaking work in community and volunteer involvement, special events, and the presentation of jazz (including collaboration with local artists).

New Jersey Patch is a community-specific news and information platform dedicated to providing comprehensive and trusted local coverage for individual towns and communities. Patch is run by professional editors, writers, photographers and videographers who live in or near the communities they serve.

WHYY is Greater Philadelphia's leading public media provider, serving southeastern Pennsylvania, southern New Jersey and all of Delaware. WHYY reaches and engages about 1 million television viewers and 410,000 radio listeners a week and 90,000 unique website visitors a month.  It recently launched NewsWorks, the online home of WHYY News and its own growing network of journalism partners. This public media service focuses on regional issues, neighborhoods, health and science, and arts. The interactive news site incorporates community concerns, questions, views, insights and stories.

The Hechinger Report is a nonprofit news organization that is focused on producing in-depth education journalism. Fewer and fewer reporters at the nation's largest newspapers and wire services are covering national education issues full time.  The Report fills that gap. Working with in-house and freelance reporters, The Report covers education issues, including investigative reporting and detailed analysis.
NJTV, formerly New Jersey Network (NJN), began broadcasting on July 1, 2011. NJTV is operated under an agreement with the state of New Jersey by Public Media NJ, Inc. (PMNJ), a newly formed non-profit subsidiary of WNET, parent company of award-winning public television stations THIRTEEN andWLIW21. The newly formed PMNJ will have a New Jersey-based Board of Trustees and will maintain offices in New Jersey. NJTV produces a news program, NJ Today, which airs Monday thru Friday at 6 p.m.
Baristanet is a leader in both hyper-local blogging and the online citizen journalism movement. Baristanet receives more than 9,000 visits a day, creating an online community and the destination for breaking local news, airing opinionated views.