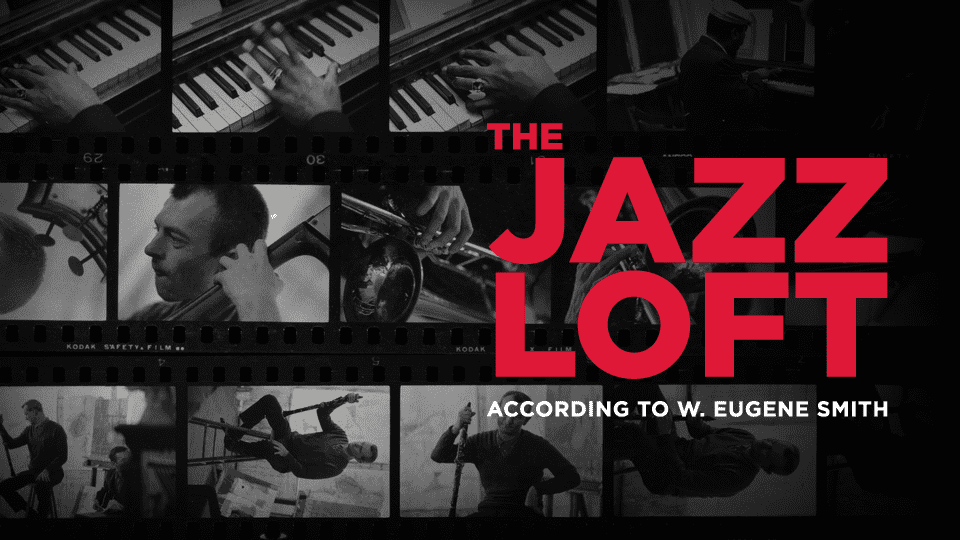 WNYC STUDIOS Presents
In Association with Lumiere Productions
THE JAZZ LOFT ACCORDING TO W. EUGENE SMITH
Written, Produced, and Directed by Sara Fishko
Synopsis
Between 1957 and 1965 in New York, dozens of jazz musicians jam night after night in a dilapidated Sixth Avenue loft, not realizing that much of what they play and say to each other is being captured on audio tape and in still pictures by the gentle and unstable genius, former LIFE Magazine photographer 
W. Eugene Smith
, who lives in the loft space next door.
Meanwhile, Thelonious Monk stops by for three weeks of rehearsals; drummer Ronnie Free gets hooked on hard drugs, having been turned on by a drummer who was his boyhood idol years before; loft-resident Hall Overton, Juilliard instructor and classical composer, becomes a jazz guru; the 50s give way to the 60s; Smith begins to record his own phone calls and visits from the local police; the world changes—and Smith gets evicted.
Source Material
Photographer W. Eugene Smith recorded 4000 hours of audio tape and took 40,000 photographs in the Jazz Loft between 1957 and 1965. Ours is the first film to make use of this archive, now housed at the Center For Creative Photography at the University of Arizona.
Press


Photographs by W. Eugene Smith, collection Center for Creative Photography. The University of Arizona. © The Heirs of W. Eugene Smith.
Produced and directed by Sara Fishko
Producer : Calvin Skaggs (Lumiere Productions)
Producer : Sam Stephenson
Editor : Jonathan J. Johnson
Director of Photography : Tom Hurwitz, ASC
WNYC Executive in Charge : Dean Cappello
For screening requests or other inquiries, please email jazzloftmovie@wnyc.org.

Original contact sheets by W. Eugene Smith
© 2015 The Heirs of W. Eugene Smith
(Frame from THE JAZZ LOFT ACCORDING TO W. EUGENE SMITH)