Listener Challenge: Ode to a Teen Idol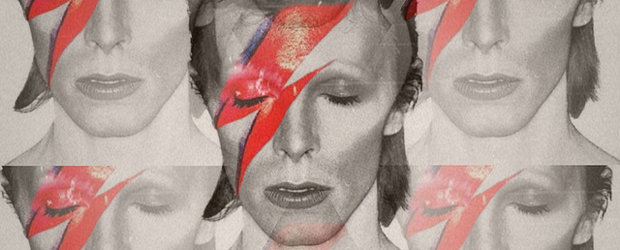 He leaves no tracks. Slips past, quick as a cat. That's Bowie
       For you: the Pope of Pop, coy as Christ. Like a play
       Within a play, he's trademarked twice. The hours
 
       Plink past like water from a window A/C. We sweat it out,
       Teach ourselves to wait. Silently, lazily, collapse happens.
       But not for Bowie. He cocks his head, grins that wicked grin.

(Excerpt from Tracy K. Smith's "Don't You Wonder Sometimes," from the collection Life on Mars, reproduced with the permission of Graywolf Press.)
Is there a rock god or some other star you idolized?
Inspired by Smith's poem about David Bowie, we want your poem about the star who captured your imagination — as a teenager or now. 

HOW TO ENTER:
Be sure to enter your e-mail address, in case we need to contact you about your poem.
(Your e-mail address will not be made public.)
The deadline to be considered for our contest is 11:59 ET May 6, 2012.
But you are welcome to continue submitting your work after that.
We may read your submission on the air, and Tracy K. Smith will announce a winner.

UPDATE: The winner of our contest is Matthew Roth — read "To Justin Timberlake."
Thanks to everyone who submitted a poem!