WNYC Media Sponsorship:

Events for December 2011
Thursday, December 1, 2011 through Friday, December 30, 2011
WNYC is a media sponsor for "ElectriCity: Powering New York's Subways and  Rails". Opening October 29th at the New York Transit Museum, located underground at Boerum Place and Schermerhorn Street in Brooklyn Heights.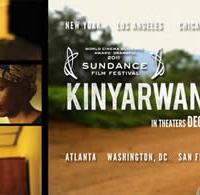 Friday, December 2, 2011
WNYC is a media sponsor for "Kinyarwanda", a film about love, faith and forgiveness in Rwanda, opening Friday, December 2nd, at the AMC 42nd Street Theater. Director talk opening night.