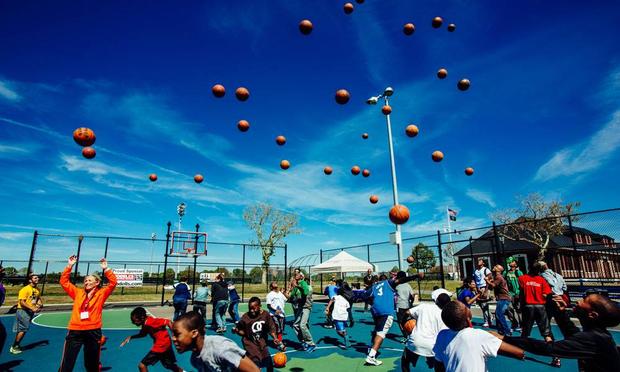 Ardea Arts and The Greene Space present a workshop performance of BOUNCE: The Basketball Opera, a dramatic mix of live music and theatre with a script by award-winning American author, Charles R. Smith, Jr. set to music by the prominent and versatile American composer, Daniel Bernard Roumain.
BOUNCE brings to life the powerful and inspiring story about the soaring hopes, dreams and aspirations of Isaac "Ike the Flight" Harris, a young basketball player who overcomes temptations and life's hard lessons. BOUNCE is grounded in contemporary youth issues, including gun violence, and proudly builds on Ardea Arts' decades-long history of producing innovative and relevant opera-musicals for youth involving them intimately at schools, parks, community centers and theaters.
The event will feature a libretto reading of the opera, musical performances by Daniel Bernard Roumain and David Hughey, and a panel discussion moderated by WQXR's Terrance McKnight with the creators of BOUNCE, a representative from NYC's Task Force to Prevent Gun Violence and a representative from the City Parks Foundation. 
BOUNCE is part of the Composers Now Festival 2015.
The Composers Now Festival celebrates living composers, the diversity of their voices and the significance of their musical contributions to our society. During the month of February, the Festival brings together dozens of performances presented by venues, ensembles, orchestras, opera companies, dance companies and many other innovative events throughout New York City. Composers will be in attendance at all events, interacting with audiences. Composers Now is a project partner of The Fund for the City of New York. We gratefully acknowledge the support of the ASCAP Foundation, the BMI Foundation, the Cheswatyr Foundation, the Ann and Gordon Getty Foundation, the Pocantico Center for the Arts and the Rockefeller Brothers Fund.