WNYC Events:

Events for June 2014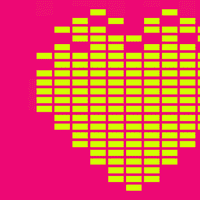 Wednesday, June 4, 2014 through Sunday, June 8, 2014
BAM and WNYC present RadioLoveFest
Two iconic New York City institutions celebrate a medium that was born more than 100 years ago—radio. For this five day festival, WNYC takes up residence in BAM venues to reimagine some of public radio's most treasured programs as live, contemporary theatrical engagements.
WNYC and WQXR members have special access to buy tickets starting April 21, and tickets go on sale to the general public on April 28. (If you're not already a member, it's never too late!) Purchase tickets at bam.org.
Thursday, June 5, 2014
7:00 PM
Since January, WNYC has been reporting a special series on health and healthcare in the Bronx. In collaboration with the Bronx Documentary Center, we've asked photojournalists to document people in the community and their "Lifelines" - the things or people in their lives that keep them healthy.