WNYC Events:

Events for April 2011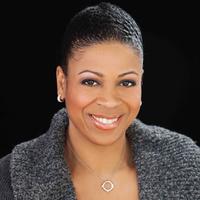 Saturday, April 16, 2011
Create Your Writing Destiny: Novels, E-Books & Niches is the theme of this year's Circle Conference. Professional editors, publishers and authors will come together to share their successful journeys in carving out a prosperous writing career through finding their niche and voice. From teen novels to business magazines, many writers launch their careers as niche writers specializing in specific genre then exploring limitless possibilities once they establish an audience.  
Karen Hunter, the president of FIRST ONE Digital Publishing, and Yvonne Bynoe, the founder of SoulAffluence and author of Stand & Deliver: Political Activism, Leadership and Hip Hop Culture, will explore ways writers can live abundantly as artists by building an audience for their work.
The annual conference offers workshops that provide information on exploring opportunities for writers and artists interested in independent and mainstream publishers and using new technology to promote their work.
Wednesday, April 27, 2011
7:00 PM
Join Brian Lehrer as he welcomes television and radio host Tavis Smiley to New York City as part of Smiley's six-city tour that celebrates his 20 years in broadcasting.
Sign up for our e-newsletter and be entered to win an iPad 2. You do not have to purchase tickets to this event to be entered to win.