Wsj

Tuesday, September 17, 2013
Jeff Yang, contributor to the Wall Street Journal's Speakeasy blog and editor of Shattered: The Asian American Comics Anthology, talks about the first South Asian Miss America and the comments she made about TV personality Julie Chen's decision to have plastic surgery to look less Asian.
Tuesday, January 11, 2011
By Azi Paybarah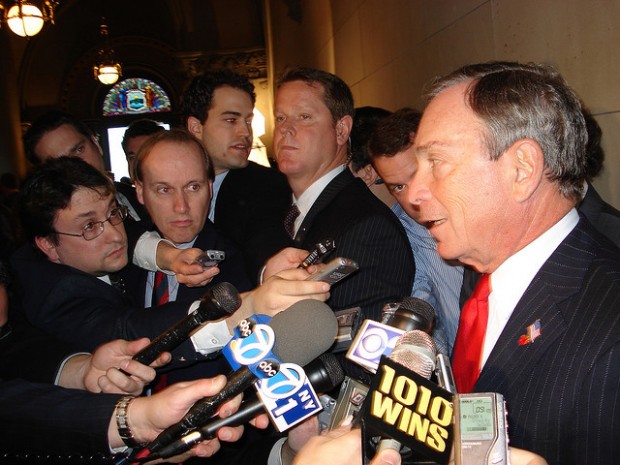 At a press conference this morning, Michael Saul of the Wall Street Journal noted President Obama lets the public know where he is when he goes on vacation. Then, Saul asked Bloomberg why he doesn't disclose his whereabouts when he leaves town.
Bloomberg:
"We have a public schedule. We started a policy back in January of 2002. The problem is the mayor would have no private life, couldn't be with his kids with the press following you around all the time. The president's job is different. The president has to be there. Presidents have always, to my recollection, they've always told everybody where they are, but you don't know the president day in and day out. I'm sure he does a lot of private things with his family and I appreciate that."
Read More