Us Census
Tuesday, March 05, 2013
(New York, NY -- John Keefe, WNYC) Do you travel at least 90 minutes and 50 miles to work every day? The U.S. Census Bureau calls you a "mega-commuter" — and you're not alone.
According to the census, workers who live in New York state show the highest rate of long commutes at 16.2 percent, followed by Maryland and New Jersey at 14.8 percent and 14.6 percent, respectively.
Based on the 2006-2010 American Community Survey, 586,805 full-time workers are mega commuters -- one in 122 of full-time workers. Mega commuters were more likely to be male, older, married, make a higher salary, and have a spouse who does not work. Of the total mega commutes, 75.4 percent were male and 24.6 percent women.
About 2 percent of workers in the New York Metro Area are mega-commuters, according to American Community Survey figures released Tuesday.
TN has reported on this trend, which is as shown in the rise of people who fly to work.
The routes into Manhattan have some of the highest number of mega-commuters in the country. The flow into the city from Suffolk County, New York, and Fairfield County, Connecticut, are near the top of that list, behind two counties outside of Los Angeles.
Also in the top-ten for number of mega-commuters: Those who commute to New York from Pennsylvania's Monroe County — a 91-mile trip that takes about 2 hours each way.
Read more about mega-commuters at the census bureau website.
Read More

Tuesday, September 13, 2011
A new report from the U.S. Census Bureau shows the number of Americans living in poverty at an all-time high and the median income dropping—just in time for a deficit reduction super committee hearing this morning.
Wednesday, August 10, 2011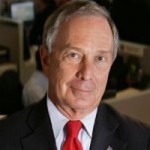 The mayor's office has submitted a formal challenge to the US Census Bureau over the 2010 count, the mayor's office said in a release. The mayor cited "the large number of housing units mistakenly classified as vacant by the Census Bureau in Brooklyn's Bay Ridge and Bensonhurst neighborhoods and Queens' Astoria and Jackson Heights neighborhoods" as reasons for the challenge.
While a recalculation wouldn't affect redistricting or congressional apportionment, the mayor's office said, the hope is to up the baseline figures the federal government uses in calculating aid to the city.
Read More
Monday, May 23, 2011
From the number crunchers (in a good way) at the U.S.  Census:
"The U.S. Census Bureau announced today that among those who moved between 2009 and 2010, more than four out of 10 (16.4 million or 43.7 percent) did so for housing-related reasons, such as the desire to live in a new or better home or apartment, according to data from Geographical Mobility: 2010.
"Among other reasons for moving, people cited family concerns (30.3 percent), such as a change in marital status, employment needs (16.4 percent) and other factors (9.5 percent).
I"n 2010, 37.5 million people 1 year and older changed residences in the U.S. within the past year. At 12.5 percent in 2010, the mover rate was not statistically different from 2009.
"Mover rates differ by characteristics, such as age, race, hispanic origin, marital status, income or even whether the housing unit is owned or rented," said David Ihrke, survey statistician in the Census Bureau's Social, Economic and Housing Statistics Division. "Tracking mobility allows us to examine shifts in demographic trends in the population for the nation, regions and metro areas as a whole."
"In 2010, 69.3 percent of all movers stayed within the same county, 16.7 percent moved to a different county in the same state, 11.5 percent moved to a different state, and 2.5 percent moved from abroad to the U.S.
"By region, people in the Northeast were the least likely to move, with a mover rate of 8.3 percent in 2010. The Northeast was followed by the Midwest (11.8 percent), the South (13.6 percent) and the West (14.7 percent). The mover rate for each region was not significantly different between 2009 and 2010.
"Principal cities within metropolitan areas experienced a net loss of 2.3 million movers, while the suburbs experienced a net gain of 2.5 million movers.
"Other highlights:
"-    Of the civilian population 16 and older who were unemployed, 19.8 percent lived in a different residence one year earlier compared with 12.4 percent who were employed. Among those not in the labor force, 9.5 percent lived in a different residence one year earlier.
"-    Generally, people with incomes below the poverty line were more likely to move than those just above the poverty line. In 2010, 23.6 percent of people with incomes below 100 percent of the poverty line had moved within the last year as compared with 16.5 percent of
people with incomes between 100 and 149 percent of the poverty line.
"- The black alone population had the highest mover rate (16.7 percent), followed by Hispanics (15.6 percent), Asian alone (13.9 percent) and white alone not Hispanic (10.8 percent).
"These statistics come from Geographical Mobility: 2010, a series of tables that describe the movement of people in the United States. The data tables show reasons why people moved, types of moves, distance moved and the characteristics of those who moved between 2009 and 2010.
"Also released are three tables that provide state-to-state migration flow data from the American Community Survey (1-year, 3-year and 5-year estimates). These tables show interstate migration flows in addition to flows within the same state. The table package can be found at < http://www.census.gov/hhes/migration/data/acs/state-to-state.html>.
-X-
"The data are from the 2010 Current Population Survey's Annual Social and Economic Supplement, which is conducted in February, March and April at about 100,000 addresses nationwide. Statistics from surveys are subject to sampling and nonsampling error. For more information on the source of the data and accuracy of the estimates, including standard errors and confidence intervals, see Appendix G at < http://www.census.gov/apsd/techdoc/cps/cpsmar10.pdf>.
"All comparative statements in this report have undergone statistical testing, and, unless otherwise noted, all comparisons are statistically significant at the 10 percent significance level."
Read More