Term Limits

Thursday, March 01, 2012
Term limits might be good public policy—emphasis on "might"—and could give the political advantage to Republicans.

Wednesday, February 22, 2012
How do term limits change politics in the states that have them? In the case of California, they resulted in a legislature that gets less done.
Wednesday, February 15, 2012
A majority of Americans support putting term limits on Congress, and they may get their wish if Mitt Romney becomes president. But is it a good idea?
Friday, February 04, 2011
By Azi Paybarah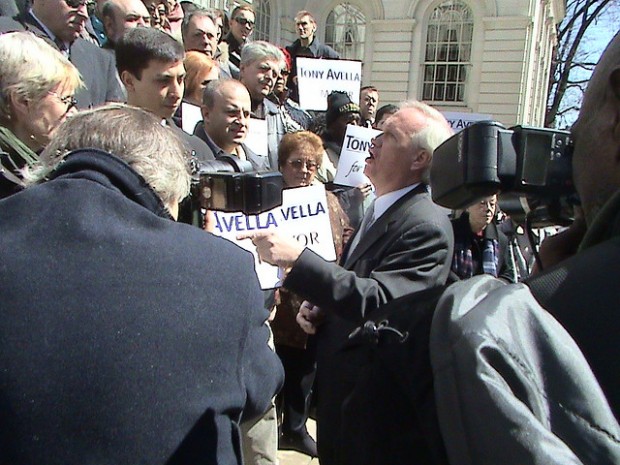 State Senator Tony Avella, a freshman Democrat from northeast Queens, was an outspoken defender of term limits when he was in the City Council.
He wants state lawmakers to serve for 4-year terms, and in total, to only serve fro 16 years. Staying longer makes elected officials "stagnant, arrogant and reluctant to adopt new ideas."
Which should gin up lots of support colleagues. Also, announcing the legislation on a Friday afternoon says something about how much political capital he's putting behind the effort.
Read More
Tuesday, January 18, 2011
By Azi Paybarah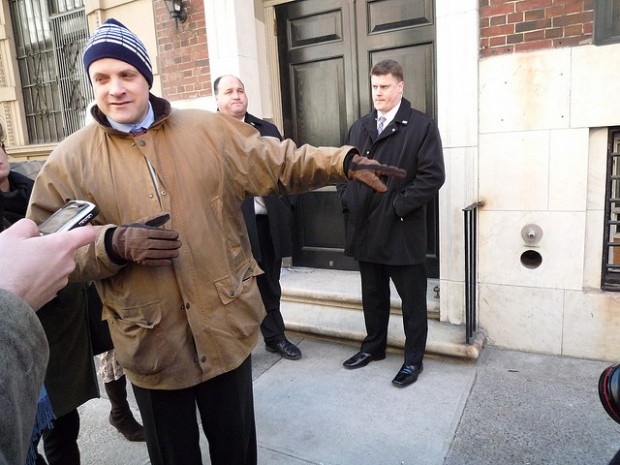 Except for the iPad, just about any of his appearances could have easily been mistaken for those back in 2007 and into 2008. The two major initiatives of his third inaugural, the deputy commissioner exchange program and a national pro-immigration push, had both all but disappeared, the former a victim of apparently middling results and the latter of a national political climate that was even less interested in hearing from him on border control than it has been on gun control.

[skip]

"You have an elite set of critics, who decided in the beginning of 2009 that they would push a third-term-malaise narrative—even before the mayor was re-elected," Wolfson said. "That was not the case prior to the snow, and the hope and expectation is that that Christmas snow was an anomaly, and that people will come to see that."
Read More

Monday, October 25, 2010
By Brigid Bergin : Reporter
New York City's three-term mayor says he plans to cast his vote in favor of returning to a limit of two, consecutive, four-year terms. Mayor Michael Bloomberg says he supports the recommendation of the City Charter Commission to return to two terms.
Monday, October 25, 2010
By Azi Paybarah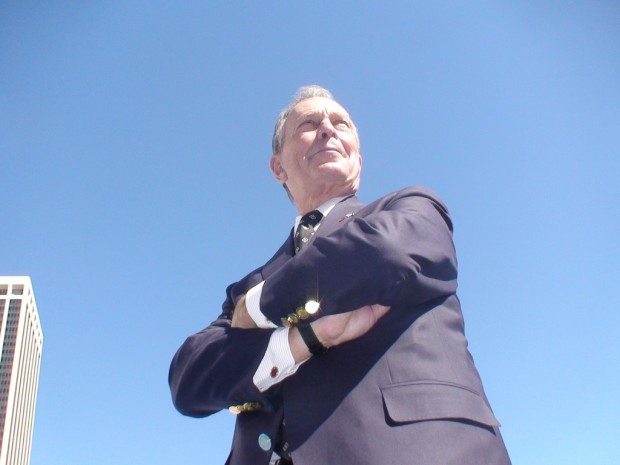 After
helping
the City Council
extend term limits
so he could seek a
third consecutive term
as mayor, Michael Bloomberg today said he'll vote this November to "restore" the cap to just two terms for city officials.
Bloomberg made the remarks during a Q&A in Brooklyn after breaking ground on a new recycling plant.
Bloomberg said he's voting for the return of two-terms "because the public, when they changed term limits, I said it was changed legally by the City Council and that we would give the public another chance in a referendum to decide whether they want two or three and now they can do that. If they vote no or don't vote, they'll get three. If they vote yes, it will go back to two except for elected officials in office now."
Read More
Thursday, September 02, 2010
By Azi Paybarah
"Talk to me Henry,"Bloomberg critic Suzannah B. Troy says at the start of her interview with former Parks Commissioner-turned public policy pontificator, Henry Stern (who often identifies himself by his "Park name" Starquest).
The first half of the interview is about term limits and the charter revision commission. In case you needed a late-morning civics lesson.
Read More
Tuesday, August 24, 2010
By Richard Yeh : Producer, WNYC News
City voters will get to decide in November whether to restore a two-term limit for elected officials or keep the current three-term cap put in place in 2008. Last night, after months of public hearings, the mayor's Charter Revision Commission finalized the questions that will go on the general election ballot this November.

Monday, August 23, 2010
By Richard Yeh : Producer, WNYC News
New York City's Charter Revision Commission will hold its last scheduled meeting tonight to finalize the ballot questions for this year's general election.