Street Closure

Monday, September 19, 2011
By Stephen Nessen : Reporter, WNYC News / Jim O'Grady
Crew are working overnight to try and restore subway service on the A, B, C, and D lines in time for the morning rush after a water main break Monday. A 94-year old water main broke around 11:00 a.m. under W 106th Street at Central Park West, causing the shut down of the entire B and C lines and curtailed service on the A and D lines. 
Thursday, April 30, 2009
By Matthew Schuerman : Editor, WNYC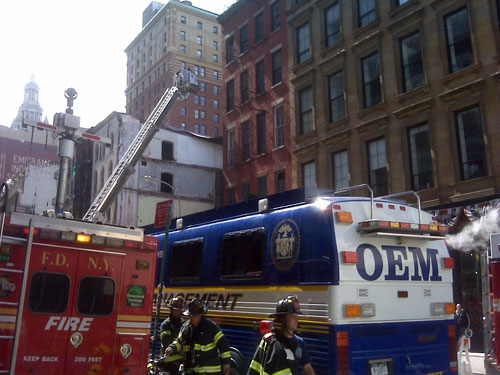 There's a street closure in lower Manhattan as emergency personnel clears the site of this morning's three-alarm building collapse.
A five-story building at 69 Reade Street has suffered a partial collapse of the front of the building. A car was ...