Soundcheck

Wednesday, December 09, 2009
By WNYC Culture
Angel Deradoorian, known first and foremost as a member of Dirty Projectors, went solo recently.  Here's a video of Angel performing "Moon," from her solo album, Mind Raft.
Wednesday, December 09, 2009
Soundcheck's John Schaefer assesses Tori Amos' new Christmas album in advance of her performance in the WNYC Greene Space on Wednesday. Plus, a slideshow of fans waiting in the rain to get in!
Tuesday, December 08, 2009
Having Sheryl Crow on the program today means a chance to ask a few questions of the 9-time Grammy winner.  Which is good, because I've had one for her from the first time I heard the first line of the first song on her first record.
Monday, December 07, 2009
It's a measure of Louis Armstrong's popularity that people who had no connection to jazz whatsoever knew who he was. His work on TV and film made sure of that.
Wednesday, December 02, 2009
Occasionally, when I'm backstage at one of WNYC's long-running "New Sounds Live" concerts, a musician will ask, "Don't you get nervous before these shows?" And my honest answer is, "No, I don't anymore. And I kind of miss it."

Tuesday, December 01, 2009
Are Radiohead true musical geniuses, or just a bunch of musical blowhards who think they're geniuses?

Monday, November 30, 2009

Monday, November 23, 2009
Cucu Diamantes joined us to talk about the release of her solo debut, ''CuCuLand." (June 26, 2009)
Thursday, July 09, 2009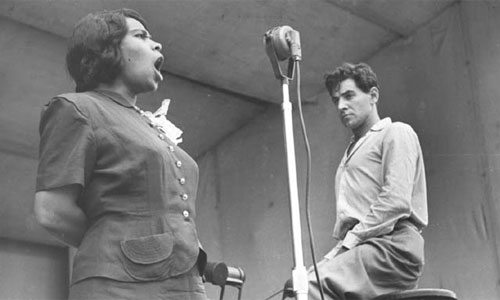 This year marks the 70th anniversary of Marian Anderson's historic performance on the ...
Thursday, June 11, 2009
The Decemberists joined Soundcheck to perform songs from their latest album, an hour-long, 17-track rock opera, The Hazards of Love. This story of star-crossed lovers and a shape-shifting beast is set to a score that recalls 1960s British folk-pop and bombastic '70s-style prog rock. Led by songwriter Colin Meloy, the quintet is joined today by vocalists Shara Worden of My Brightest Diamond and Becky Stark of Lavender Diamond.
"Won't Want for Love (Margaret In The Taiga)"


Friday, May 01, 2009
For decades, the term 'downtown' described the experimentalism of music, art and culture in lower Manhattan. On Wednesday, WNYC's Soundcheck explored how that shorthand definition is changing in a live broadcast from The Jerome L. Greene Performance Space. Guests included rocker Lou Reed, indie new-wave artist Santigold and string quartet ...
Wednesday, March 25, 2009
The Soundcheck staff picks three outstanding new releases: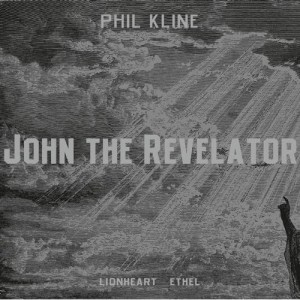 Phil Kline
,
John the Revelator
(Cantaloupe Music)
Amazon
New York-based composer Phil Kline is having a big month. With two premieres in major concert halls and ...
Read More