Rosa Parks

Thursday, April 17, 2014
Amid celebrations of the 50th anniversary of the signing of the Civil Rights Act, Rosa Parks' belongings are trapped in a Harlem warehouse, and important pieces of her legacy have remained hidden from public view.

Thursday, April 17, 2014
Lethal Clashes Mark Start of Ukraine Peace Talks | Hundreds Remain Lost After South Korea Ferry Crash | Deportations Dropped 43% in Last 5 Years | Rosa Parks' Legacy is Trapped in a New York Warehouse | From Wall Street to the Trailer Park | Should We Teach Children Entrepreneurship?

Monday, February 04, 2013
On the 100th anniversary of Rosa Parks' birth, Jeanne Theoharis, author of The Rebellious Life of Mrs. Rosa Parks, talks about her new biography and its focus on Parks' activism.

Monday, February 04, 2013
As the country celebrates civil rights icon Rosa Parks' 100th birthday, Brooklyn College professor Jeanne Theoharis explains why people often get her role in history wrong. Plus: a conversation on how redistricting and changing demographics will affect New York's city council elections; and CNN's Jake Tapper discusses the latest news out of Washington.

Monday, August 01, 2011
Over the weekend, the AP gained access to a six-page essay handwritten by Rosa Parks, recounting details of a white man attacking and attempting to rape his black housekeeper. It's unclear whether the story is autobiographical or fictional, but it provides a window into the life of Rosa Parks, a legendary human rights activist who spent years bringing the cases of rape and violence against black women to national attention.

Wednesday, September 08, 2010
Consider the history of the civil rights movement, but set aside for a moment the well-known stories from men: those of Dr. Martin Luther King, Jr., Emmett Till, Medgar Evers and Andrew Goodman. If we examine the movement through the eyes of the women there at the time, what would the story sound like? 
Tuesday, December 01, 2009
By Stephen Nessen : Reporter, WNYC News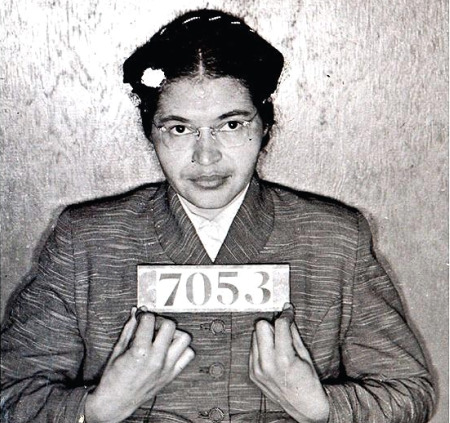 The facts: On Dec. 1, 1955, a seamstress got off work at the Montgomery Fair department store and boarded a bus. She took a seat in the fifth row, the 'Colored Section,' and ...