Rezoning

Wednesday, March 11, 2015
Activists want the mayor to talk it out with neighborhood mainstays.

Monday, August 05, 2013
Karen Greenberg, Director of the Center on National Security at Fordham, discusses the security concerns at US embassies abroad and what it tells us about threats to the United States. Plus: adopting young adults who are transitioning out of the foster care system to life on their own; the potential Midtown east rezoning plan; the dating scene in Brooklyn as seen through the lens of a fictional character; and actor, director, writer and producer Jim Rash on his new show on the Sundance Channel, "The Writer's Room."    

Thursday, August 01, 2013
By Brigid Bergin : Reporter
A plan to rezone Midtown Manhattan's East Side has moved another step forward, thanks to support from Manhattan Borough President and City Comptroller candidate Scott Stringer.

Friday, October 26, 2012
A parent argues against the city's proposal to re-draw the lines for elementary schools in Park Slope, Brooklyn. She says it causes more problems than it solves.
Read More
Wednesday, October 10, 2012
By Yasmeen Khan
The Education Department has presented plans to rezone parts of District 2, covering Midtown East, Greenwich Village and Chelsea. Families and local residents can weigh in on the proposals later this month, ahead of the Community Education Council vote.
Read More
Wednesday, December 21, 2011
UPDATED | One of the many overcrowding battles in Manhattan came to an unhappy conclusion for a group of Murray Hill parents after city officials rejected their proposals to open a new school a year ahead of schedule.
Read More
Tuesday, November 29, 2011
UPDATED | City officials have dropped their plans to rezone crowded public elementary schools in Greenwich Village and Chelsea after a parent council voted down their most recent plan. Instead, officials will focus on zoning in Lower Manhattan, and they plan to present a third version of a zoning plan for the new Peck Slip School.
Read More
Thursday, November 17, 2011
In the news, a new Queens high school is in a state of confusion over scheduling, with students experiencing changes to their day as many as 10 times since the school year started, Gotham Schools reports. The principal of Queens Metropolitan High School said she had been working night and day to try to clear up the mess.
Read More
Wednesday, November 16, 2011
In a surprise move, a parent council representing much of Lower Manhattan and the Upper East Side unanimously rejected two city proposals to rezone public schools.
Read More
Tuesday, November 01, 2011
Nearly 200 seats will be added to an elementary school planned for Lower Manhattan, city Education Department officials announced on Tuesday, but that additional space in a neighborhood that sorely needs it will not become available until 2015.
Read More
Wednesday, October 12, 2011
The debate over school rezoning in Lower Manhattan drew mostly opponents to a community meeting Tuesday night at P.S. 11 in Chelsea. But principals of two schools that now share a zone say the proposal to give them distinct and separate zones would make planning easier.
Read More
Tuesday, October 11, 2011
The third and final education council zoning committee hearing on the Department of Education's rezoning proposal for District 2 is scheduled for Tuesday night, and parents are expected to express their concerns about the affect on their property values and their disappointment that their children would no longer attend the school they had planned for.
Read More
Monday, July 13, 2009
By Matthew Schuerman : Editor, WNYC
Mayor Bloomberg has rezoned large parts of the city to make room for population growth, but he's had a hard time creating the open space where these new residents will be able to exercise. WNYC calculated how much more open space the rezonings will provide compared to how many more residents are expected to make those places their homes. It turns out that back in the 1990s, the city developed guidelines for this ratio: all large new developments, they say, should ideally provide 2.5 acres of open space for every 1,000 residents once they are fully built out. (See page 5 of this PDF.) Taken as a whole, the rezonings fail to meet that goal. (Go here for the story we aired this morning on this topic.)
Wednesday, June 17, 2009
By Brigid Bergin : Reporter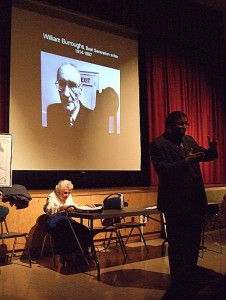 While the sputtering economy may be stalling some development ...