Radio City Music Hall

Friday, December 13, 2013
By Fred Plotkin
Despite heavy product placement and too much 3-D imagery, the Radio City Christmas Spectacular serves a purpose, writes Fred plotkin, of teaching young people to be good audience members.
Read More

Tuesday, March 08, 2011
By Marlon Bishop : WNYC Culture Producer
Indie songwriting legend Conor Oberst, alias Bright Eyes, takes the stage at Radio City tonight, promoting his latest (and last) release The People's Key. Download "Shell Game" and "Halie Selassie" here.

Wednesday, September 15, 2010
By Douglas Q. Smith : WNYC Culture Producer
After French-born Victoria Legrand and Baltimore native Alex Scally formed the group Beach House in 2004, it didn't take long to find sunny days. Download their track "Norway" right here.
Tuesday, March 02, 2010
By Stephen Nessen : Reporter, WNYC News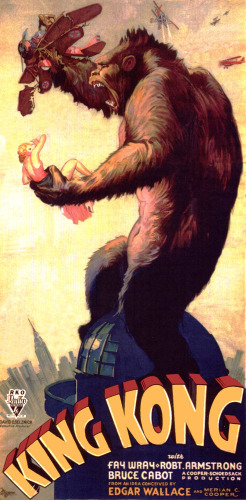 On this day in 1933, Fay Wray's iconic scream rattled ear drums for the first time, while her co-star's subsequent roar terrified moviegoers. The original 'King Kong' premiered at Radio City Music Hall, receiving glowing reviews.
Kong's love interest, Wray, was dubbed the ...