Rachel Sterne

Tuesday, September 25, 2012
A year ago, the city outlined its strategy to make municipal government and New York City residents more high-tech. This week WNYC's New Tech City goes one-on-one with the woman tapped to make it all happen, NYC's Chief Digital Officer Rachel Haot.

Monday, September 24, 2012
By Manoush Zomorodi : New Tech City host
In January 2011, Mayor Michael Bloomberg appointed Rachel Haot the city's first Digital Officer. But what does that mean?
Read More

Monday, September 24, 2012
New Tech City host Manoush Zomorodi talks to the city's Chief Digital Officer Rachel Haot about what the city is doing to retain top-level software engineers and expand broadband around the city.
Read More

Monday, May 16, 2011
By Richard Yeh : Producer, WNYC News
City officials are hoping to partner with social media companies like Facebook and Foursquare to improve the city's engagement with New Yorkers on the Internet.
Tuesday, January 25, 2011
By Azi Paybarah
Rachel Sterne's job as NYC's chief digital officer won't be easy, and comes at a particularly crucial time for the Bloomberg administration.
For one, Sterne's hire comes at a time when more questions are being raised about Bloomberg's management of city government and it's information flow.

The CityTime project — which was supposed to save the city millions through computerizing its payroll system — has exploded in costs and has been acknowledged as a catastrophe.

The botched snow removal over Christmas highlighted what critics said were inadequate communication channels between city agencies, and between city government and its citizens. Also, Bloomberg's refusal to disclose his location, or that of his top aides who were coordinating snow removal efforts, has led to calls for disclosing their whereabouts more frequently.

Also, earlier efforts to disseminate information collected by the city agencies met resistance from top aides to the mayor.

On June 29, 2009, City Councilwoman Gale Brewer of Manhattan's West Side hosted a hearing on her legislation that would compel city agencies to publish "raw data" it collects online.

Arguing against the legislation were Sami Naim, assistant counselor to Bloomberg, and Ariel Dvorkin, special assistant for policy and government.

They said releasing raw data would be too complex for most users to comprehend.

"You might have a thousand records that you can say in two lines. Our goal is to be as user-friendly with the public as possible," Naim said.

Later, he added, "It's not how much paper can you put up on the Internet."
Read More

Tuesday, January 25, 2011
By Azi Paybarah : author of The Empire blog
Talking points for Mayor Bloomberg used to be printed on small, white, index cards. Last year, he repaved those cards with an iPad. During a City Council hearing into the city's botched snow removal efforts, City Council members vented their frustration…on Twitter.
In many ways, New York City government is embracing 21st century. But to critics, the city — capital of finance and media — is woefully behind other cities in incorporating modern technology when it comes to governance.
Enter Rachel Sterne, the 27 year-old founder of the GroundReport, an open-source journalism portal. On Monday, the city announced Sterne is now New York City's first chief digital officer, charged with, among other things, helping Mayor Bloomberg's administration adapt to the 21st century.
Monday, January 24, 2011
By Azi Paybarah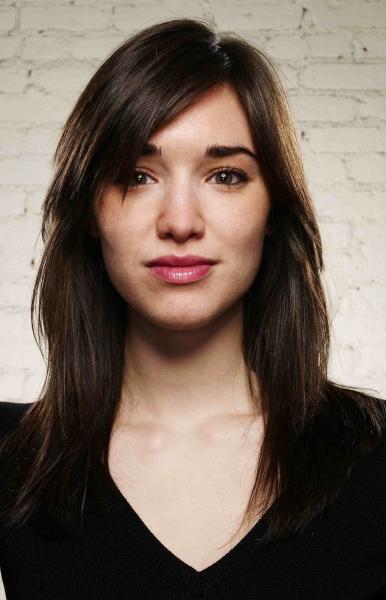 Gillian Reagan
:
It's been six months since the Bloomberg Administration created the role of Chief Digital Officer, and they've been combing resumes since to fill the spot. Today they did, naming Rachel Sterne, the 27-year-old founder of citizen journalism site GroundReport and an adjunct professor of social media and entrepreneurship at the Columbia Business School.

Katherine Oliver, the mayor's office of media and entertainment commissioner, had posted a job description on the city's site asking for someone who can "help develop forward-thinking policies on social media, digital communications, web 2.0 initiatives and other tools to better serve the public," and get a salary between $75,000 to $125,000 per year.

"Rachel is someone who has been an influencer in the social media sphere and a civic journalism entrepreneur," Oliver said in a statement. "She will be a terrific advocate for digital media while at the same time helping to hone the City's use of social media for years to come."

Sterne will also serve as an advocate for the city's digital media and tech scene.

Local startups and venture capitalists have not always been happy with the Bloomberg administration: For more than 10 years, the city has been inconversations with leaders of the scene, who have been asking for support for the existing tech community—with more "digital native" liasons and possible rent abatements, for example—and a focus on tech entrepreneurship in schools. NYC Convergence recently interviewed some start-up founders who have been unhappy with intiatives so far.

Part of Sterne's job will be to help smooth these contentions by opening up the communication lines between the startup scene and the city.

A Dobbs Ferry, N.Y. native, Sterne studied history at New York University. Prior to startingGroundReport, a hyperlocal news platform for citizen reporters all over the world, in 2006, she worked in business development at LimeWire and was a political intern for the State Department on the United Nations Security Council. She also consulted startups and businesses in social media and marketing before taking the chief digital officer position.

"I can't imagine a more exciting challenge than helping to evolve digital government in the greatest city on earth," Sterne wrote in an email to Capital.
And just before publishing this item, City Hall sent out the official announcement about Sterne.
"Sterne will work on a 90-day report detailing the City's online strategies. She will look at various ways in which the City can enhance its digital footprint, streamline its existing social media mechanisms and explore public-private partnerships that the City could implement in the digital realm. Her report will go to Commissioner Oliver and City Hall."
Read More