Quote Of The Day
Wednesday, June 17, 2009
By Ilya Marritz
"It is very long, it is very hard, and that's when it's normal. What they do for these tournaments is they grow the fescue so tall, that if you go in it, you almost never can find your ball."
- From today's presser, re: US Open Golf Tourney
Wednesday, April 01, 2009
Tuesday, March 24, 2009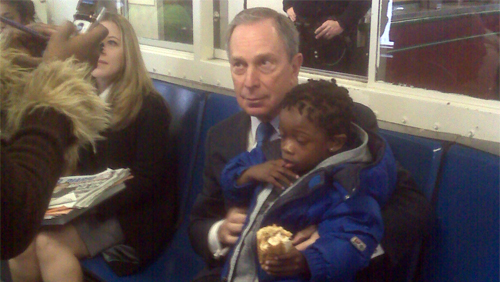 A new poll finds that Mayor Bloomberg's approval rating among New York voters is the lowest it has been in his second term. But it's still ...
Thursday, March 05, 2009
This morning at around 8, WNYC's listeners may have heard a brief audio clip of WNYC transportation reporter
Matthew Schuerman
, addressing the MTA rescue plan.
That clip was merely meant to promote his
discussion
with Morning Edition host
Soterios Johnson
, but for whatever reason, Johnson said the following:
'That's Matthew Schuerman, WNYC's Transportation Commissioner...'
Johnson immediately corrected himself - 'I mean, WNYC's Transportation REPORTER' - before laughing and moving on to other things.