Photo

Monday, December 01, 2014
The Brian Lehrer Show is asking listeners to take a photo of the sky at exactly 7:10 a.m. on Tuesday, 12/2. Use the hashtag #BLS710. 
Read More

Thursday, August 21, 2014
Check out some of our favorite images snapped by the Voyager spacecraft, including the famous "Pale Blue Dot" we describe in our Escape episode.
Read More

Thursday, November 14, 2013
By Stephen Nessen : Reporter, WNYC News
The city unveiled a new park on Governors Island on Thursday with curving paths, towering sculptures and dozens of hammocks. Though it won't open to visitors until May 2014, we got a sneak peek.

Saturday, September 21, 2013
By Gisele Regatao : Senior Editor, Culture, WNYC News
Five thousand pictures documenting Hispanics in New York City will be preserved by Columbia University. The photos, from El Diario/La Prensa's archives from 1978 to 2001, will be digitized and indexed, and will be accessible through the university's library.
Thursday, June 27, 2013
Carl Sagan once wrote a mischievous paper called "A Search for Life on Earth from the Galileo Spacecraft". Being a living Earthling, he knew he'd find life here. So what was he really up to? The experiment he ran in 1990 is about to be repeated in a few weeks. Here's my closer look.
Read More

Friday, October 14, 2011
By Julia Furlan : WNYC Culture Producer
Visitors and passerby to Grand Central Station can now take a look through a window in South Korea. For "Through My Window," the photographer Ahae took more than a million pictures through the window of his house, which overlooks an organic nature preserve in South Korea.

Tuesday, June 07, 2011
Rep. Anthony Weiner (D-NY) admitted Monday to sending lewd photos of himself to women he met online. The revelation came after Weiner denied sending photos of himself, saying that his Twitter account was hacked. In a lengthy and teary press conference, Rep. Weiner apologized to his wife, his family and the media for his behavior. House Minority Leader Nancy Pelosi has called for an investigation of Weiner. Can the congressman survive the scandal?
Thursday, February 17, 2011
By Stephen Nessen : Reporter, WNYC News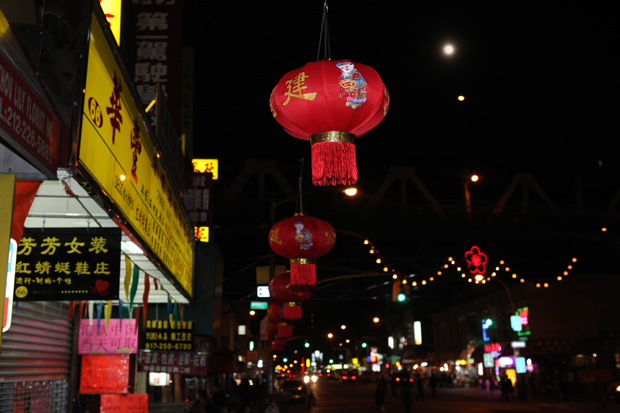 One-thousand red lanterns hang at Market Street and Division Street in Chinatown to mark the final day of the two-week Chinese New Year celebration. (Stephen Nessen/ WNYC)