Phil Kline

Tuesday, December 20, 2011
We followed composer Phil Kline and hundreds of revelers for the latest installment of Unsilent Night -- a 45-minute mobile sound sculpture that weaves through New York's East Village.

Monday, December 12, 2011
New York has wonderful holiday traditions, but maybe none so awesome as Unsilent Night, Phil Kline's piece essentially for holiday carolers holding boomboxes who form an amorphous, directional sound sculpture on the streets of New York City, or indeed whichever of the 26 urban areas this wonderful tradition has spread to inhabit. I caught up with Phil for a lovely interview about Unsilent Night, the holidays in general, and many other topics, including his soon-to-be-premiered work Peregrine. You can check out the audio above!

Monday, May 02, 2011
Composer and vocalist Corey Dargel joins us on Monday at 4 pm to discuss being a postmodern Schubert and his upcoming concert (alongside Phil Kline and more) with NYFOS Next.

Friday, March 04, 2011
For this New Sounds, we'll hear music that incorporates looping and delay devices, first by digging into Todd Reynolds' new double-CD, "Outerborough."  Reynolds plays a work by Phil Kline, "A Needle Pulling Fred," and a piece by David T. Little that samples a woman's voice talking about being in the military and the Don't Ask Don't Tell policy.  Then listen to something new from the one-woman band, guitarist/looper/delay-artist Julia Crowe, from her latest, "Empire of Light." 

Saturday, December 18, 2010
Since its debut in 1992, composer Phil Kline's boombox-chorale parade has become a global holiday tradition. With the New York edition taking place Saturday at 7 pm, we invite you to share your photos of the event.
Friday, December 17, 2010
By Nadia Sirota
Nadia Sirota reflects on Phil Kline's downtown boombox caroling parade, Unsilent Night. "Of all the holiday activities in which I have participated this is among my favorite," she writes.
Read More

Saturday, October 02, 2010
Be careful what you say – it could wind up as lyrics to a song.  Just ask Donald Rumsfeld, Miss Teen USA, President Bush, and the anonymous posters on Craigslist, all of whom found their way into songs.  For this New Sounds, hear Donald Rumsfeld's words as lifted from various Pentagon briefings, and skillfully set by Phil Kline - about the looting in Iraq, known unknowns and near-perfect clarity. 

Friday, December 18, 2009
When I first talked to Phil Kline about his boombox Christmas carol "Unsilent Night" (for a Village Voice article in 2002), I went in assuming that Kline was Jewish. Nothing weird about that, I figured; "White Christmas" is by Irving Berlin. Wrong. Kline was raised by devout Christians in Pennsylvania. Still, he rejected the idea that his piece was religious music.
Read More
Wednesday, March 25, 2009
The Soundcheck staff picks three outstanding new releases: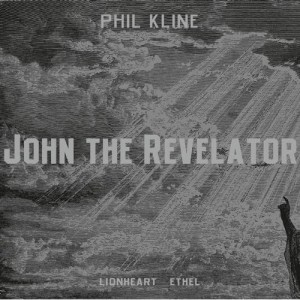 Phil Kline
,
John the Revelator
(Cantaloupe Music)
Amazon
New York-based composer Phil Kline is having a big month. With two premieres in major concert halls and ...
Read More
Saturday, December 24, 2005
It's become a holiday tradition: every year, hundreds of people gather with boomboxes to perform Phil Kline's ambient, techno Christmas carol called "Unsilent Night." Jonathan Mitchell went along for the ride.
Saturday, September 25, 2004
Kurt Andersen talks with master film editor Walter Murch about the tools he used to edit movies like The Godfather and Cold Mountain. You'll hear a painter fall in love with some very shapely power drills. A riding lawnmower is customized to dance to the sounds of leaf blowers and weed whackers. And before composers ...