Paul Goldberger
Thursday, March 18, 2010
Rather abruptly, an icy, slushy, uncommonly frigid winter has melted into blue skies and mellow sunshine. In New York, we're taking advantage of the thaw to head to the High Line.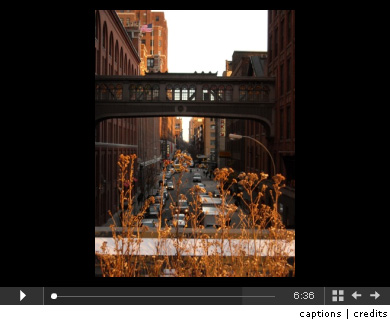 The High Line is the ...
Read More

Friday, March 12, 2010
Kurt Andersen talks with the Chieftains' Paddy Moloney about the band's new record, San Patricio. It pays tribute to the real-life battalion of Irish-American soldiers who deserted the U.S. Army to fight for the Mexicans. An artist in her eighties rediscovers drawings she did forty years ago. In the Utah desert, a scrappy team of scientists attempts to simulate life on Mars. And The New Yorker's architecture critic Paul Goldberger gets us to look at the city in a whole new way.

Wednesday, March 10, 2010
By WNYC Culture