Patrick Foye

Monday, December 09, 2013
By Sarah Gonzalez : Reporter, WNYC/NJPR
The executive director of the Port Authority of New York and New Jersey is expected to tell what he knows about the unannounced closing of George Washington Bridge access lanes that caused traffic gridlock in September, and whether the disruption was politically-motivated.
Patrick Foye was subpoenaed to appear before the Assembly Transportation Committee Monday.

Wednesday, October 16, 2013
The head of the Port Authority says he'll get to the bottom of local lane closures that snarled traffic in Fort Lee.
Read More

Tuesday, May 08, 2012
The long-delayed expansion of New York's Penn Station is set to begin.

Sunday, April 08, 2012
By Janet Babin : Economic Development Reporter, WNYC News
Port Authority officials are waiting to find out whether the federal government will allow a project involving the Bayonne Bridge to move through a faster permit process.
Friday, February 24, 2012
The head of the Port Authority of New York and New Jersey wants to use the agency's clout as landlord to get more dock workers of color hired.
Patrick Foye said, "I regret having to say it, but the docks at our ports on both the New York and New Jersey side appear to be one of the last bastions in the region of what can only be described as  deliberate racial and gender discrimination."
He said that dock workers are approximately 85 percent white and over 90 percent male, citing statistics from the Waterfront Commission. "This is not acceptable," Foye told union members and academics gathered for an NYU event about low pay rates for airport workers Wednesday.
Foye also called the racial and gender homogeneity of dock workers, "inexcusable inertia with respect to fair and diverse hiring." The PA head, who is took his post in November, promised strong action. The Port Authority owns the docks and leases the property to freight shipping and other companies.
"I intend to use every tool at our disposal," he said, "including leases with new customers, lease extensions and modifications with our existing customers, and most importantly, conditioning the Port Authority's future investments of billions of dollars in improvements on first reaching acceptable, concrete and enforceable, diversity hiring plans."
The International Longshoremen's Association, the union representing workers at the port of New York and New Jersey, controls hiring for new dock workers. At hearings last year, the ILA argued that they could not find sufficient non-white candidates for stevedore positions. The ILA did not return TN's requests for comment.
Read More

Monday, January 23, 2012
By Ilya Marritz
Developer Larry Silverstein is facing a major problem in his quest to build an office tower at the former site of the World Trade Center: if he can't attract a major tenant for the building known as Tower 3, he can't build the 80-story skyscraper he envisions, and the edifice may instead be capped at seven stories.
Thursday, October 20, 2011
(New York, NY -- Andrea Bernstein and Jim O'Grady) Governor Andrew Cuomo has made his second top transit agency choice in as many days, saying he'll nominate former Giuliani aide Joseph Lhota to run the 12-county transportation agency, the nation's largest.   Lhota is executive vice president of Madison Square Garden.
Lhota's appointment as head of the MTA, along with the announcement yesterday that Patrick Foye will lead the Port Authority, means that Cuomo has now chosen two individuals from outside the transportation world to lead key transportation authorities.
"I am pleased to accept the recommendation of the extraordinary search committee and nominate Joe Lhota to be the next chairman and CEO of the MTA," Governor Cuomo said in a statement. "Joe Lhota brings one-of-a-kind managerial, government, and private sector experience to the job and a lifelong commitment to public service that will benefit all straphangers. I look forward to working together as we continue to reform the MTA, reduce costs, and improve service for New Yorkers. I thank the members of the MTA Search Advisory Committee for their diligent work and thorough review."
One of the members of that committee, NYU Rudin Center director Mitchell Moss, said Lhota would be able to defend the commuter tax in Albany, which has been under attack from Republican lawmakers. "They'll know he's a serious guy, he's a Republican," Moss said in a telephone interview "The whole culture of transportation will require very different leadership now."  Moss said he expected fewer funds from the federal government, and managing relationships with Albany would become key to keeping the MTA funded.
Lhota served in the Giuliani administration for six years, first as budget director and then as deputy mayor of operations. He also worked as an adviser to Giuliani's presidential campaign in 2007-2008.  He was one of Giuliani's appointees to the MTA board, from 1999 to 2001. Before his work in the public sector, he was a banker at First Boston.
In a statement, Lhota said:  "Millions of New Yorkers depend on the MTA every day and they deserve the most efficient and effective service. Throughout my career in both the public and private sectors, I have initiated reforms that are performance-based and that cut costs, and I look forward to bringing this same approach to the MTA. I thank Governor Cuomo for this exciting opportunity to serve the people of New York."
Reaction among transit watchers, none of whom would speak on the record to avoid alienating the next chief of the NY MTA, was part puzzlement and part wait-and-see.
"I was a little surprised that Joe Lhota rose to the top of that pool," said an official from a previous mayoral administration. "He understands inter-governmental relations and he understands the politics but he's more of a political operative than a manager."
Both Cuomo and outgoing MTA chairman Jay Walder have said in the past few weeks that the next chair did not need to have a transit background. "I think it is helpful to have a knowledge of mass transit," Walder said at the NY MTA's September board meeting. "I don't know that it's an absolutely essential quality."
Lhota fits that profile. His resume shows no transportation posts. But he did manage large governmental agencies in the Giuliani administration and ran the city when the mayor was out of town. Since then, he has navigated the executive suites of the Cablevision Systems Corporation, which owns Madison Square Garden. And Lhota has served as a board member at the City University of New York for the past ten years.  Lhota was one of two board members who did not support withholding an honorary degree from playwright Tony Kushner last May.  The vote to table the degree past last spring's commencement was much-criticized and later reversed.
The precipice on which the NY MTA teeters consists of several difficulties: a 2012-2015 capital construction plan with a $10 billion dollar shortfall; a looming contract negotiation with Transport Workers Union Local 100 that, by all signs, will be acrimonious; a threat from a group of state legislators to cut the dedicated revenue stream that is the regional payroll mobility tax, which last year contributed $1.3 billion to authority coffers. That's about an eighth of the authority's operating budget.
Sources differed on Lhota's ability to rise to those challenges. The NY MTA needs someone "who can handle the union relationships, the crisis of money, and Lhota will get it faster than most people," said one.
But others don't expect Lhota to be a voice for transportation in the way Jay Walder was.  Walder came from London Transport and is headed for a job running Hong Kong's transit system.  In his tenure as MTA chief he pushed for several innovative transit measures, including countdown clocks, real time information, and better communication with customers.  But his relationship with the union was toxic, and Walder presided over the MTA's deepest cuts in more than a generation.
Said Kate Slevin of the advocacy group, Tri-State Transportation Campaign, "We hope Mr. Lhota's business acumen will help guide the agency towards more sound fiscal footing without compromising service and affordability for the system's 8.5 million daily riders. We also hope he will continue the innovative service improvements executed by his predecessor, including subway countdown clocks, rapid bus service, and nonstop tolling."
Cuomo also appointed two women to serve in key transportation posts:  Nuria Fernandez, a former Federal Transit Administration official and Chicago Aviation Commissioner, who resigned under pressure from then Mayor Richard Daily after failing to close a deal with United Airlines.  Fernandez will serve as the the MTA's CEO, and Karen Rae, who worked in the  Obama Administration on high speed rail, will serve in the Governor's office as Deputy Secretary of Transportation.
Read More
Wednesday, October 19, 2011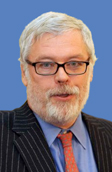 Governor Andrew Cuomo has announced his recommendation to replace Chris Ward, a Paterson appointee, as head of the Port Authority of New York & New Jersey. Transportation Nation has the write up:
Chris Ward's three and a half year tenure as executive director of The Port Authority of New York and New Jersey has come to an end.   Patrick Foye,  Cuomo aide and former state Economic Development chief, is in.

...

Cuomo announced the appointment in a press release today: "The Port Authority must meet its potential as a major economic engine that plans for the region and attracts business on an international scale. We must also improve its operations and maximize the value out of every dollar spent so that it is financially responsible and respects the tax and toll payers."

Foye's most recent job before that was deputy county executive for economic development for Nassau County Executive Ed Mangano. Foye left that job in January after Mangano decided, against Foye's advice, to sue a state-appointed control board to prevent it from taking over the county's finances. The county lost the lawsuit.

Foye, a lawyer who worked with Skadden Arps, is a former downstate chairman for New York's Empire State Development Corporation. Since May 2010, he has sat on the board of the NY Metropolitan Transportation Authority.

In an interview, MTA board member Mitch Pally said Foye has been active in his role as the appointee from Nassau County in Long Island. "He's delved into operating details of the system, communication issues with commuters and fare structure," Pally said.
You can read the entire post here.
One more interesting thing in the notice about Foye's appointment was the governor's desire to move the Lower Manhattan Development Corporation and the Moynihan Station project under the purview of the Port Authority. More, hopefully, on this later.
Read More