New York Knicks

Friday, January 09, 2015
By Lee Hernandez / The Associated Press
With only five wins on the season, the Knicks are clearly in a funk. Wouldn't you try to cover your face?

Wednesday, December 04, 2013
By Daniel P. Tucker : Associate Producer, WNYC News
The Barclays Center is home not only to the Brooklyn Nets, but to some of the most advanced technology to come to a stadium or arena. Many older sports venues in and around New York have struggled to keep up with the latest advances in digital and social media. When it comes to Barclays, there's an app for that.

Tuesday, April 23, 2013
Wednesday, November 21, 2012
Tell us which team has your heart — and Tweet us pictures of Nets and Knicks logos you're seeing around town.

Wednesday, August 22, 2012
Owners of NBA teams may have given more money to Republican election efforts this year, but the players? That's a very different story.

Monday, April 30, 2012
The NBA playoffs got underway this weekend and the playoff picture has already been flipped on its head. Ibrahim Abdul-Matin, Takeaway sports contributor, recaps the action and makes a few predictions about what's coming in the rest of the playoffs.

Thursday, March 15, 2012
Mike D'Antoni waited nearly four years before he could re-create the high-octane success he had in Phoenix, and for three exhilarating weeks in February, the New York Knicks were the NBA's team to watch.
Friday, February 17, 2012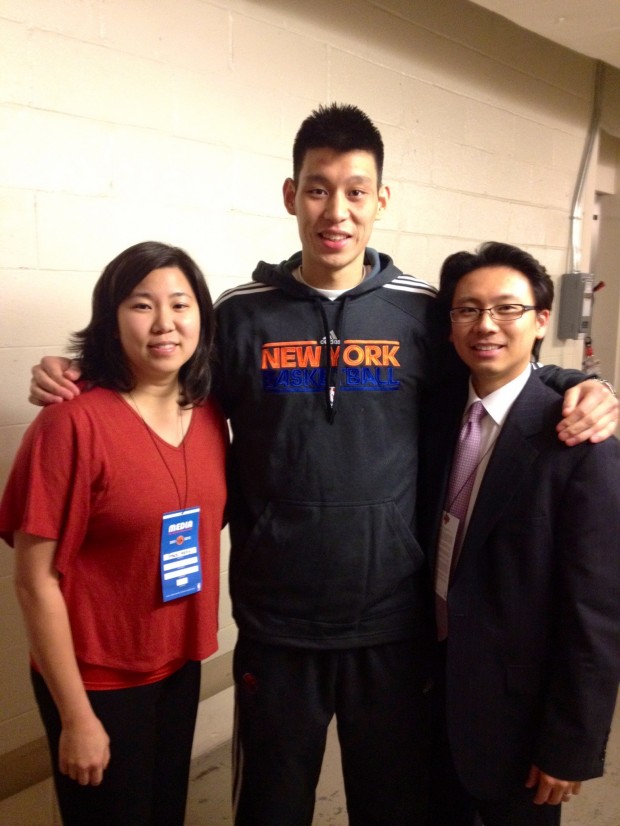 Govern Andrew Cuomo:
I applaud both Mr. Dolan and Mr. Britt and their companies. I thank them for being responsive to the needs of New Yorkers.
Attorney General Eric Schneiderman (a little more emphatic):
Our office has worked diligently with Time Warner Cable and MSG Networks over the last month to bring about a resolution to their dispute. We are pleased that both parties have reached an agreement that will finally allow Knicks, Rangers, and Sabres fans to enjoy the rest of this season's games.
City Council Speaker Christine Quinn (showing considerably more spirit):
I want to thank the MSG-Network and Time Warner Cable for coming to a deal that will put the Knicks and the Rangers back on TV. Now, a million more New Yorkers will be able to go Linsane in the privacy of their own living room. I'm looking forward to watching the return of Carmelo Anthony for the Knicks and Henrik Lundqvist in goal for the Rangers.
Comptroller John Liu will, undoubtedly, be pleased.
Read More
Wednesday, February 23, 2011
By Stephen Nessen : Reporter, WNYC News
The city is abuzz with news that one of the NBA's top scorers, four-time All-Star Carmelo Anthony will make his debut as a New York Knick at Madison Square Garden Wednesday night during a press conference. The team has not confirmed whether he will take the court.