Mike Nelson

Friday, January 06, 2012
From 1988 to 1999, the TV show Mystery Science Theater 3000 defined a comedic genre of making fun of bad movies in real time. But after the show went off the air, its creators found a new outlet for their "riffing," one that allowed them to expand their repertoire from old sci-fi B-movies to current Hollywood blockbusters. Their company RiffTrax offers MP3 audio files that users can download and play along with a rented DVD. Bob asks RiffTrax's Kevin Murphy and Bill Corbett for some pointers in preparation for OTM's impending revival of Media Scrutiny Theater.
Monday, November 21, 2011
It's not just Republicans scouting for possible Senate districts heading out to the Orthodox Masbia Soup Kitchen on Coney Island Avenue in Brooklyn. At least one Mayoral contender, and a potential Comptroller candidate, are now among those visiting the popular nonprofit.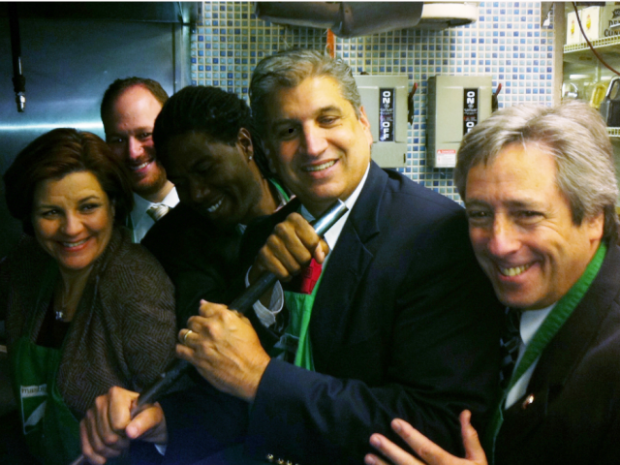 Read More