Main Street

Monday, April 20, 2015
New York Times columnist David Brooks; a preview of the new Whitney Museum; your great downtowns and a marijuana entrepreneur shares the lessons he's learned in the legal pot business.
Thursday, April 23, 2009
By Richard Yeh : Producer, WNYC News
Most New Yorkers know they can take the IRT 7 train to get to the Mets ballpark and the U.S. Open, but they're less familiar with a booming neighborhood just one Subway stop after Willets Point. Main Street in downtown Flushing is thriving and its restaurants, retail stores, banks and ...
Friday, April 03, 2009
By Brigid Bergin : Reporter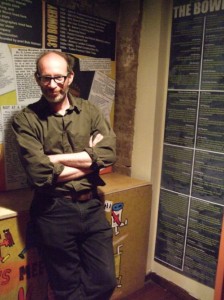 WNYC's Main Street Project is tracking streets across the city and in New Jersey. Last month, we gave you the first snapshot of