Lincoln Restler
Wednesday, January 26, 2011
By Azi Paybarah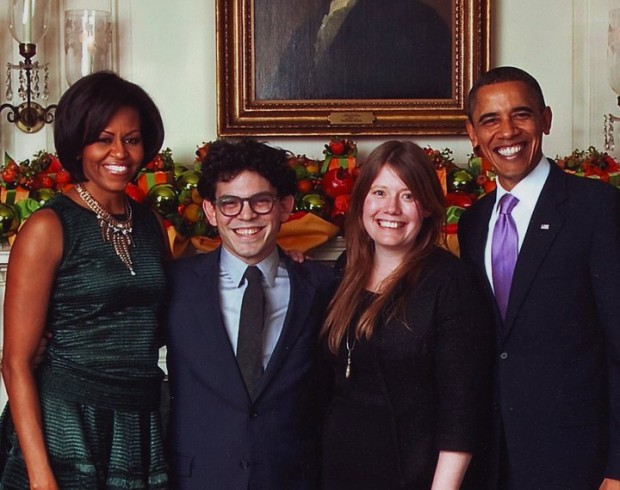 Lincoln Restler and his campaign manager, Sarah Baker, share a moment with Barack and Michelle Obama.
Obama's campaign was the catalyst for Restler's own scrappy, and narrowly successful, fight to become a Democratic district leader in Brooklyn. The Brooklyn County Democratic organization is still controlled by Assemblyman Vito Lopez who, reportedly, has not been eager to embrace some of the Obama-inspired activists in the borough.
Read More
Wednesday, December 15, 2010
By Azi Paybarah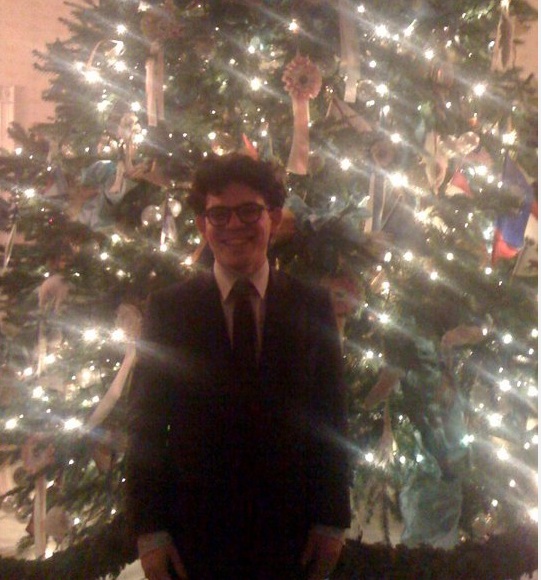 That insurgent Democratic district leader was among the people hobnobbing at the White House, according to Facebook (whose founder is some important person).
Sources say an in-focus photograph with the first couple, are on the way.
Read More