King Kong

Saturday, February 22, 2014
In the second installment of a 10-part series on the history of music in film, we hear from "King Kong," "The Wizard of Oz," "Adventures Of Robin Hood" and "Gone With the Wind."

Saturday, July 27, 2013
By Gisele Regatao : Senior Editor, Culture, WNYC News
One of the most iconic movie figures of the 1930s is now a hip-hop MC.
Tuesday, March 02, 2010
By Stephen Nessen : Reporter, WNYC News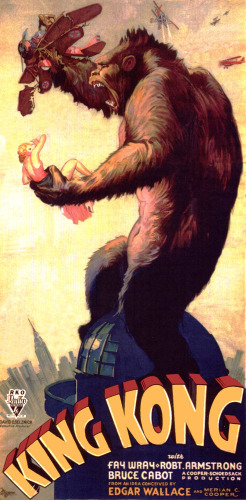 On this day in 1933, Fay Wray's iconic scream rattled ear drums for the first time, while her co-star's subsequent roar terrified moviegoers. The original 'King Kong' premiered at Radio City Music Hall, receiving glowing reviews.
Kong's love interest, Wray, was dubbed the ...