Jose Peralta

Wednesday, May 08, 2013
By Anna Sale
A federal judge has unsealed the names of elected officials recorded on a wire by ex-state Sen. Shirley Huntley — including six sitting state Senators and one current Councilman.

Wednesday, June 29, 2011
New York Democrats are lining up to fill Anthony Weiner's seat in the 9th District special election, which is scheduled to take place later this year. But there's more for party bosses to consider than just who makes the strongest candidate.

Tuesday, December 07, 2010
One crucial point has been lost in the hoopla of the Republicans recapturing the title of 'Ringmasters of the Circus' by a 32-30 majority. It is that for the first time in New York State history, there will be six Latino senators serving within the 62-member legislative body.
The number six by itself is actually insignificant. However, if these six Democrats – four Puerto Ricans and two Dominicans – unite on any one issue, they could collectively become a royal pain for the embarrassed and scrambling Democrats.
Gerson Borrero is a columnist for El Diario La Prensa and blogs at borreroreport.com.

Read More
Tuesday, March 09, 2010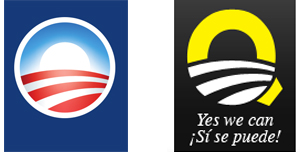 The Democratic National Committee wants former Queens state senator, Hiram Monserrate, to stop using Barack Obama's 2008 campaign logo. The DNC has asked Monserrate to cease using campaign material with a circular, striped image with the slogan 'Yes we ...