Joe Percoco

Wednesday, January 19, 2011
By Azi Paybarah : author of The Empire blog
As he prepares to wrestle against legislators and organized labor to control the state's $11 billion deficit, Governor Andrew Cuomo is arming himself with money.
Over the past month and a half, Mr. Cuomo raised $217,625.79, nearly four times as much as his predecessor, Democrat Eliot Spitzer, according to research by a government watchdog group. After spending nearly a million dollars between late November and mid-January, Mr. Cuomo has $4.17 million left on hand in his campaign account.
Tuesday, January 18, 2011
By Azi Paybarah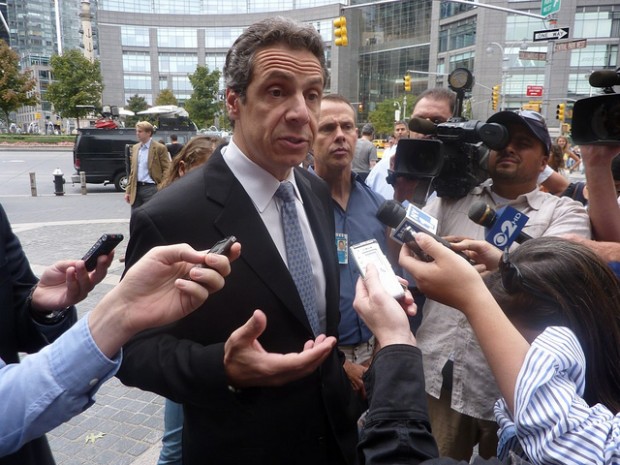 Last month, after his landslide victory in the governor's race, Andrew Cuomo's campaign
gave
tens of thousands of dollars to top campaign operatives.
On December 8, the following checks were cut:
$90,000 to Joe Percoco.
$80,000 to Drew Zambelli.
$50,000 Benjamin Lawsky.
All three now work for the administration.
Percoco is now an "executive deputy secretary." Zambelli is now "counselor to the governor." And Lawsky is now the Chief of Staff.
A Cuomo campaign spokeswoman said the payouts were bonuses.
Read More