Joe Carvin
Tuesday, June 05, 2012
By Anna Sale
The Republican primary campaign in New York's redrawn 17th Congressional district in Rockland and Westchester Counties is getting ugly — and personal. 
Read More
Friday, March 16, 2012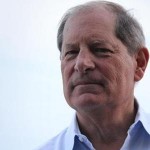 The New York State GOP convention is taking place in Rochester today. But before he could even get there, Rye town supervisor and prospective US Senate candidate Joe Carvin ended his campaign this morning.
"My number one goal in entering the race was to ensure that the Republican Party had a nominee capable of defeating Ms. Gillibrand in November," Carvin said in a statement announcing the end of his campaign. "But in the last several days - after Ms. Gillibrand was ranked the most left-wing senator in America by National Journal and after she voted for higher gas prices by opposing the Keystone XL Pipeline - I believe any of the candidates in this race can beat her."
The news is a boon for freshman congressman Bob Turner of (mostly) Queens. Not only did he lose a competitor, but he got back the team who had helped him win his surprise congressional victory last September. Communications wizard Bill O'Reilly and his former campaign manager E. O'Brien Murray. Both had previously been doing work with the Carvin campaign.
Turner has been on an endorsement roll since announcing earlier this week. This morning it was announced the Queens GOP switched its backing from Nassau County Comptroller George Maragos to Turner.
"Bob has taken on the status quo and fought hard to reverse Washington's reckless spending," Queens County chair Phil Ragusa said in a statement. "We worked hard to help elect him to congress and we look forward to doing the same in his race for U.S. Senate."
The primary for congress is scheduled for June 26.
Read More
Tuesday, March 13, 2012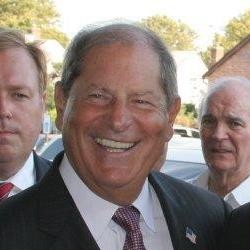 This first hints of this were reported by Politico's Maggie Haberman and the confirmation by Celeste Katz of the Daily News, and it's now official: Queens-based Republican Congressman Bob Turner is tossing his hat into the ring to challenge US Senator Kirsten Gillibrand in November.
The full statement is below. Turner now joins three other candidates: Rye Town Supervisor Joe Carvin, Manhattan attorney Wendy Long, and Nassau County Comptroller George Maragos.
I will travel to the Republican State Convention in Rochester later this week and humbly ask for the Republican nomination for the United States Senate. I will respectfully ask for the Conservative nomination a few days later at that Party's convention. I have made my intentions known to the other Republican candidates in this race.

I ran for the House six months ago as a private citizen fed up with what is happening in Washington.  I could not sit and watch career politicians sink my nation deeper into economic crisis.  Brooklyn and Queens voters, of all political parties, graciously responded by sending me to Congress. It now appears that their district has been eliminated.

There is serious work to be done to get this economy back on track, and I will not walk away from that work now. I will run for the Senate, and I will run to win.
This post has been updated from its original.
Read More
Tuesday, March 06, 2012
Today on "The Capitol Pressroom":
Governor Andrew Cuomo joins Susan at around 11:05.
Not everyone is a fan of the Governor's DNA Database Bill. In fact, the Innocence Project and the New York State Bar Association would like to see some significant changes. NYSBA President Vincent Doyle has the lowdown.
We may meet Senate candidate Joe Carvin who is in Albany today.
It's Farm Bureau Lobby day! FB President Dean Norton returns to the Plywood Hut to discuss Bureau priorities such as the Delinquent Property Tax Reform, why farmers' property taxes are capped at 10% rather than 2% … and where the best farmers markets with homemade chocolate baked goods can be found on any given Tuesday in March. In walking distance of the Capitol.
Darrel Aubertine has had quite a year. The Commissioner of Ag & Markets has not only been lobbying Congress for New York's fair share of the Farm Bill, he's been helping to spearhead the massive clean-up and rebuild that been taking place since September's storms.
Investing in farms and farmland is critical to the economy of upstate New York. David Haight, the New York State Director of the American Farmland Trust reviews the work the group has accomplished over the past year, and why it sometimes faces opposition from the strangest places.
For show archives, please visit The Capitol Bureau's website here.
Read More