Hank Sheinkopf
Friday, September 23, 2011
Update
Floyd hasn't lived in NYC for 12 years, according to David Freedlander over at the New York Observer. I guess he's got some time to find a nice place back in Queens, though the rents aren't getting any lower.
Teamsters Union Local 237 President Greg Floyd has filed papers to run for office in New York City in 2013, according to a spokesperson. NY 1's Errol Louis broke the news via Twitter earlier. Calls to Local 237's office were redirected to Hank Sheinkopf's political shop.
"Mr. Floyd has always been an advocate for working people and middle class families. He wants to explore his political options towards those goals," said Andrew Moesel, the spokesperson for the fledgling Floyd campaign.
Asked whether Floyd was running specifically for mayor--as Louis's Tweet suggested--Moesel said, "He's keeping his options open. That's certainly one of them."
A source familiar with the situation said that, while nothing has been specifically finalized, the thinking was that Floyd was looking to run for mayor.
Read More
Friday, November 05, 2010
By Azi Paybarah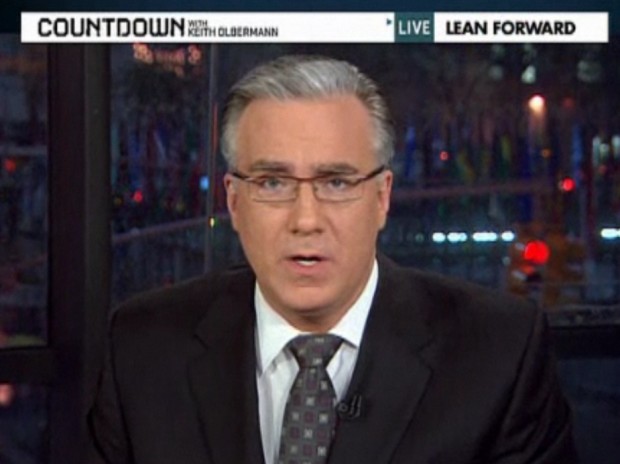 Reaction to Olbermann is mostly falling along traditional partisan lines:
Some are merely shrugging off the fact that a news anchor actively engaged in politics.

"Who did people think he was going to give money to…the Tea Party," asked Democratic consultant Hank Sheinkopf.

Others are using the opportunity to continue their criticism that certain media outlets are underperforming because of their emphasis on opinion journalism.

"He's a hack and considerably more biased than anyone on Fox," said Alex Carey, a spokesman for the New York State Republican Party. "Typical of MSNBC and indicative of why that network's ratings are so low."
Mark Green, the former president of the liberal Air America Radio, said he was "surprised at the suspension." But Green, an outspoken progressive and figure in New York Democratic politics, added, "Obviously MSNBC hosts are Dems and Fox hosts are R's -- so no one should be scandalized if they personally donate [but there] should be two dividing lines when it comes to private donations."
Green - who has clashed with right-wing news outlets before - added this unprompted shot at Fox's parent company:
"WHILE it was awful when Newscorp gave a few million to GOP party arms, probably not smart to include Fox in this analysis since they're so openly an arm of the RNC and their hosts so obviously lie for a living," said Green.
Read More